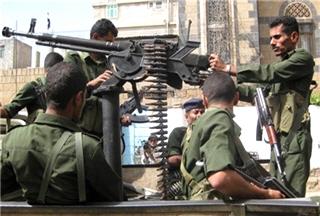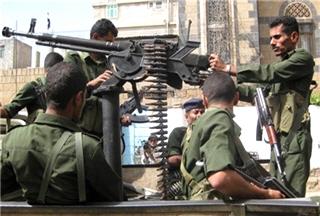 The Yemeni government has reportedly dispatched army personnel and military equipment to the northern provinces, the scene of heavy fighting between the Yemen and Saudi armies with Hezbollahi fighters months ago.
A military convoy, including 10 armored vehicles and ammunition, has been deployed to al-Jawf and Saada, Al-Alam has quoted local residents.
Witnesses in al-Sufyan region have also reported that Yemeni army is establishing a military base, embankments and makeshift shelters.
The Yemeni army has been at loggerheads with Houthi fighters in the north since June 2004.
The clashes reached a climax in August 2009, when the Yemeni army launched a fresh offensive against Muslim fighters in Saada.
Houthis say they are "defending their community against discrimination" and government aggression.
There are reports that the Saudi army helped Yemen crack down on the Shiites, though Riyadh has denied claims.