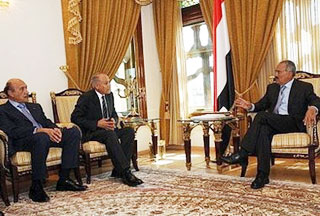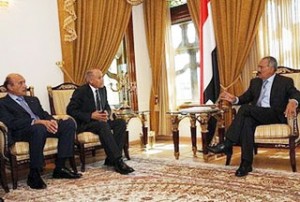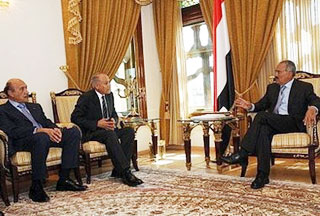 Yemen, Britain, and the United States have discussed preparations for the upcoming London conference on extremism in Yemen.
Representatives of 21 countries plan to participate in the January 28 conference, called by British Prime Minister Gordon Brown.
On Saturday in Sana'a, Yemen's Undersecretary of the Foreign Ministry, Mohi al-Deen al-Dhabi, held separate meetings with US Ambassador Stephen Seche and British Ambassador Tim Torlot.
They discussed the outcome of Yemeni Foreign Minister Abu Bakr al-Qirbi's visit to the US, ties between Yemen and their countries, and ways to enhance them. No other details of the meetings were given.
In another meeting in Sana'a on the same day, Egyptian Foreign Minister Ahmed Abul Gheit told Yemeni President Ali Abdullah Saleh that Egypt would provide Yemen "political, economic, and security support" at the London conference.
Torlot said on Wednesday that no financial assistance will be offered to the Yemeni government at the London conference, which he stated will analyze challenges the Yemeni government is facing and discuss ways to help Yemen tackle extremism.
Brown has been trying to convince Saudi Arabia and other Persian Gulf states to attend the conference.
A high-level Yemeni delegation will attend the conference, despite concerns that the local wing of Al-Qaeda is planning a wave of attacks in the troubled south ahead of the conference, Yemeni officials and state media said on Saturday.