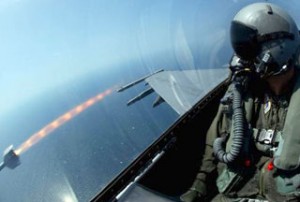 The Yemeni national security chief has declared that the country is receiving assistance from the US in the crackdown on what he called 'al-Qaeda operatives' in southern Yemen.
Mohamed al-Anisi has told the Saudi Arabian newspaper Okaz that Yemeni forces were cooperating with the US military on attacks against al-Qaeda camps, DPA reported on Saturday.
Yemen's confirmation comes as an ABC report revealed that US President Barack Obama had signed the order for a recent military strike on Yemen in which scores of civilians, including children, were killed.
Upon the orders of Obama, the military warplanes blanketed two camps in the north of the Yemeni capital, Sana'a, on December 17, claiming "an imminent attack against a US asset was being planned," ABC News quoted anonymous administration officials as saying on December 18.
The US has also been throwing its weight behind the central government in San'a by supporting their months-long offensive against the Houthis in northern Yemen which has resulted in a humanitarian crisis in the region.
Houthi fighters say US fighter jets have in multiple times bombed their region, killing civilians including women and children.
Houthi fighters on Saturday declared that a US fighter jet had carried out multiple airstrikes on the home of a senior official in Yemen's northern province of Sa'ada.
The developments come as international aid agencies and some UN bodies including United Nations Children's Fund and UN High Commissioner for Refugees have voiced concern over the dire condition of the Yemeni civilians who have become the main victims of the conflict in the country.
The conflict in northern Yemen began in 2004 between Sana'a and Houthi fighters. Relative peace had returned to the region until August 11, when the Yemeni army launched a major offensive, dubbed Operation Scorched Earth, against Sa'ada Province.
The government claims that the fighters, who are named after their leader Abdul Malik al-Houthi, seek to restore the imamate system, which was overthrown in a 1962 military coup.
The Houthis, however, say they are defending their people's civil rights, which the government has undermined under pressure from Saudi-backed Wahhabi extremists. Shias, who form the clear majority in the north, make up approximately half of Yemen's overall population.
The United Nations, which according to its charter is set up "to take effective collective measures for the prevention and removal of threats to peace, and for the suppression of acts of aggression or other breaches of the peace," has failed to adopt any concrete measures to help end the bloody war.