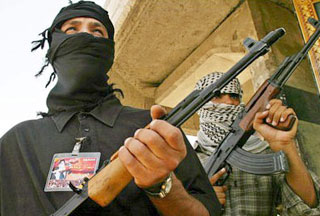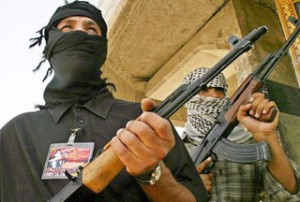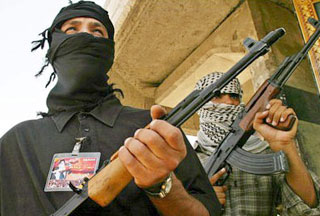 The Yemeni government has cut a deal with an al-Qaeda terror cell to help crush the Houthi opposition movement along the Saudi border in the north.
According to an article posted on Houthi al-Menpar website, informed sources in the city of Ketaf in Sa'ada said the governor of the northern province, Hassan Mana'a, has contacted a senior al-Qaeda leader.
The two have reportedly signed a deal under which Sana'a would provide the militants with arms, budget and other military requirements to assist the Yemeni army against the Houthi Muslim fighters.
Obadah is said to have returned some 10 days earlier from Saudi Arabia. He reportedly met with the emir of Najran region to discuss threats posed to the Arab kingdom by the Houthis and ways to quash their movement in neighboring Yemen.
The al-Qaeda leader and his followers, currently stationed at Abu Jabarah area in Ruba Alkhali valley on the northeastern side of the Yemeni border, are wanted by both the Saudi and Yemeni governments.
Obadah has regularly traveled to Afghanistan, where he underwent terrorist training and met with Osama Bin Laden in 1998.
The coalition against the Houthis between al-Qaeda, Yemen and Saudi Arabia seems to favor the governments in Sana'a and Riyadh, as well as extremists who consider Houthi Muslims must be killed.
Yemen's President Ali Abdullah Saleh ordered the construction of a camp in Abu Jebara for local al-Qaeda members in the 1980s.
The militias left the camp in the early 90s before they were reunited in the area to fight the Houthis alongside migrant forces and the Yemeni army.