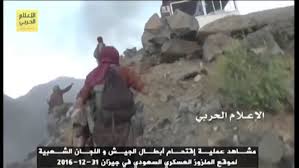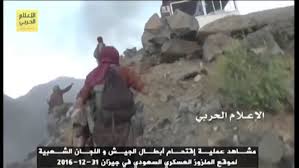 The Houthi forces stormed another important Saudi base in the Jizan Region on Thursday, killing and wounding many enemy combatants en route to capturing this military installation.
The Houthi fighters began the attack on Thursday by storming the Al-Malzouz Base in the Jizan after spending several days surveying the area.
Using ATGMs (anti-tank guided missile), the Houthi forces rained missiles on the Saudi Army soldiers attempting to push back the encroaching Yemeni fighters.
Within one hour, the Houthi forces were in full control of this military installation, destroying all of the Saudi Army vehicles and confiscating their large supply of weapons.
The Houthi forces would later withdraw from the base, as lurking Saudi fighter jets made it difficult to hold this military installation.