Middle East
Saudi Arabia
Yemen
Yemen Hezbollah demands complete withdrawal of Satanic Saudi-led coalition from Yemen
Yemen's Houthi Ansarullah movement has called for the full withdrawal of the Saudi-led military coalition from the conflict-ridden Arab country, after the United Arab Emirates (UAE), a key part of that alliance, said it was going ahead with plans to reduce the number of troops in Yemen.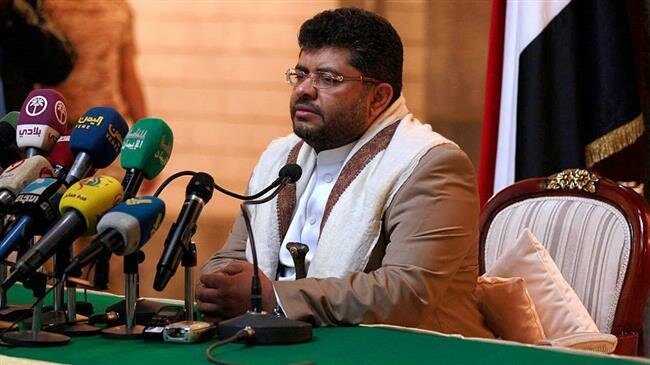 "We call on the countries of aggression to declare withdrawal from Yemen. The Republic of Yemen rejects the aggression, siege and aerial embargo," Mohammed Ali al-Houthi, the chairman of the Supreme Revolutionary Committee of Yemen, wrote in a post published on his official Twitter page on Tuesday.
He added, "Withdrawal from Yemen is the ideal decision that must be taken at this particular time. It is just good enough for the countries of aggression to use Yemen a test field for European and American weapons for five years, and prove the ugliness of their crimes to the world."
An unnamed senior Emirati official told reporters on Monday that the Persian Gulf country was planning troop drawdown in Yemen in what was claimed to be a shift from a military strategy to a "peace" plan instead.
He added, "We do have troop levels that are down for reasons that are strategic in (the Red Sea city of) Hudaydah and reasons that are tactical" in other parts of the country.
"It is very much to do with moving from what I would call a military first strategy to a peace first strategy, and this is I think what we are doing," the Emirati official asserted.
UAE says reducing number of troops in YemenThe United Arab Emirates announced on Monday that it was reducing the number of troops in Yemen.
In late June, Western diplomatic sources said the UAE was mulling over scaling back its military efforts in the war in Yemen to focus on threats posed by the rising US-Iran tensions.
The UAE has triggered anger among loyalists to Yemen's ex-president Abd Rabbuh Mansur Hadi for its activities on the Socotra Island in the Arabian Sea.
Emirati cargo flights have unloaded tanks, armored transports and heavy equipment on the scenery island.
UAE deploys troops, tanks to Yemen's 'jewel of Arabia'  The UAE boosts its military presence in Socotra amid divisions with Saudi-backed forces in Yemen.
Hadi loyalists say the UAE, which has been part of the Saudi-led coalition pounding Yemen, had abandoned an initial cause of fighting Houthis, and is instead providing support to those seeking a separation of southern Yemeni territories from the north of the country.
Saudi Arabia and a number of its regional allies launched a devastating campaign against Yemen in March 2015, with the goal of bringing the government of Hadi back to power and crushing the Houthi Ansarullah movement.
Suspected cholera cases in Yemen soar to 460,000: UNThe UN says Yemen has seen a sharp rise in the number of suspected cholera cases, which stand at over 460,000 so far this year.
The US-based Armed Conflict Location and Event Data Project (ACLED), a nonprofit conflict-research organization, estimates that the Saudi-led war has claimed the lives of over 60,000 Yemenis since January 2016.
The war has also taken a heavy toll on the country's infrastructure, destroying hospitals, schools, and factories. The UN says over 24 million Yemenis are in dire need of humanitarian aid, including 10 million suffering from extreme levels of hunger.