Bahrain
Human Rights
Middle East
Yemen
Yemen Hezbollah Denounces Bahraini Regime Executions, Voices Solidarity with Oppressed People
Yemen's Ansarullah revolutionary movement denounced Bahraini regime's execution of two Shiite activists, voicing support with the legitimate demands of the people in the Gulf island.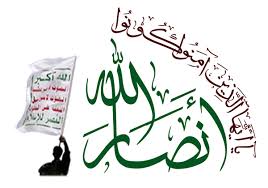 In a statement released on Sunday, Ansarullah's politburo lashed out at "the crimes committed by the criminal regime in Bahrain, the latest of which was the execution of two activists Ahmad al-Malali and Ali al-Arab."
The revolutionary movement also voiced "sincere solidarity with the oppressed people of Bahrain," and support to their "legitimate and rightful" demands.
The statement meanwhile, affirmed that "it had not been for the US and Israeli cover, the traitor regime in Bahrain would not have dared to commit such crimes against its own people who call for freedom, dignity, and independence".
The regime in Bahrain has executed al-Arab and al-Malali early on Saturday despite appeals by human rights groups to stop their execution.
The two Shiite activists were convicted in a mass trial, with human rights groups saying they were tortured, prevented from attending their trial and sentenced to death in absentia.