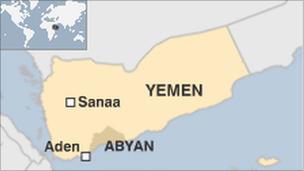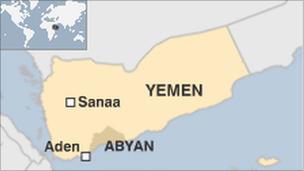 At least seven people were killed on Tuesday as a Yemeni military aircraft ploughed into a building in a residential neighborhood of Sanaa.
The pilot and six civilians were killed in the crash which occurred near Change Square, an epicenter of the revolt that ousted president Ali Abdullah Saleh.
The toll is expected to rise as the aircraft crashed and badly damaged a building which houses residences and shops.
An AFP correspondent reported several ambulances reaching the scene of the crash while helicopters flew overhead.
Television footages showed thick black smoke billowing from the burning wreckage of the aircraft as residents gathered around it.