Yemen
Yemen needs permanent ceasefire: Aid organizations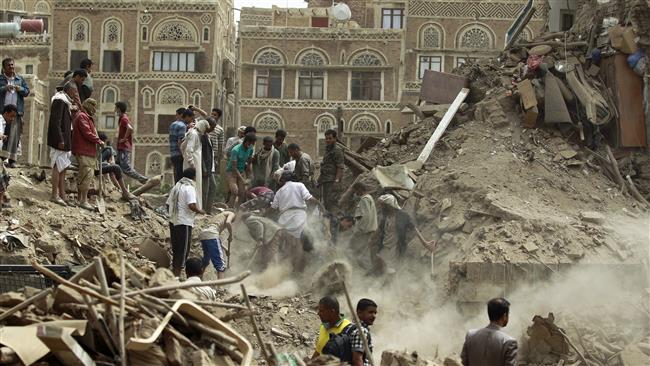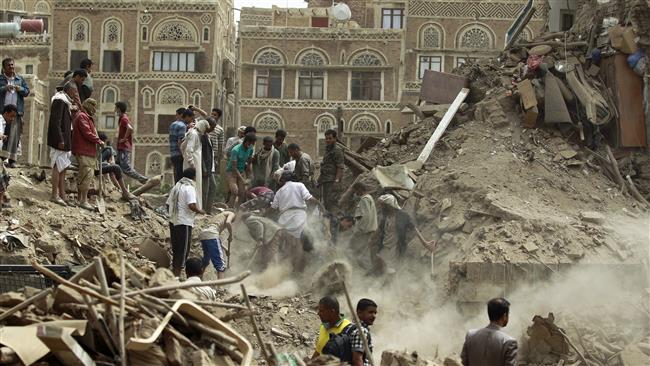 A coalition of 13 aid organizations has called on the international community to support an urgent permanent ceasefire to save the lives of millions of Yemenis.
In a joint statement released on Thursday, the relief agencies also called for lifting Saudi aerial and naval blockade on Yemen and demanded "an end to arms transfers to those responsible for breaches of international humanitarian law, and a sizeable increase in humanitarian and longer term development funding."
The humanitarian groups urged the international community to take immediate action to stop the violence and respond to the aggravating crisis, instead of sitting "back and watch".
"Millions are at risk of dying from the conflict, preventable diseases, and hunger," said Hanibal Abiy Worku, the Norwegian Refugee Council's country director in Yemen. "That the world continues to sit back and watch as a humanitarian disaster of this magnitude unfolds in Yemen is unacceptable and irresponsible."
"Failure to end the fighting and address root causes of the conflict will have a catastrophic impact on the humanitarian situation," the statement further read.
The relief groups also said the Yemenis are in dire humanitarian needs as more than 12 million people were going hungry due to a growing shortage of wheat and other staples and over 15 million "are without access to healthcare as hospitals shut down due to lack of medical supplies and power cuts."
Yemenis gather amidst the rubble following a Saudi airstrike launched in the capital Sana'a on June 8, 2015. (AFP photo)
UN-brokered talks
Peace talks between Yemeni political factions and former regime officials, to be brokered by the United Nations, had been initially scheduled for May 28 in the Swiss city of Geneva, however, they were postponed after Yemen's fugitive former president, Abd Rabbuh Mansur Hadi, put a pre-condition and refused to attend the negotiating table.
Last week, the UN confirmed that the talks were to be held on June 14, however, they have been postponed again, from Sunday to Monday, as one of the delegations is arriving late in Geneva.
"Regardless of the outcome of the peace talks, the blockade needs to be immediately lifted and all obstacles hindering the provision of humanitarian aid and other essential commodities should be removed, otherwise more children will die from preventable diseases," Priya Jacob, acting country director for Save the Children Yemen, was quoted as saying in the statement.
The UN says at least 2,300 people have been killed and 7,330 injured due to the conflict in the Arabian Peninsula state since March 19.
Saudi Arabia launched military attacks against Yemen on March 26 – without a UN mandate – in a bid to undermine the Houthi Ansarullah movement, which currently controls the capital Sana'a and major provinces, and to restore power to Hadi, who is a staunch ally of Riyadh.