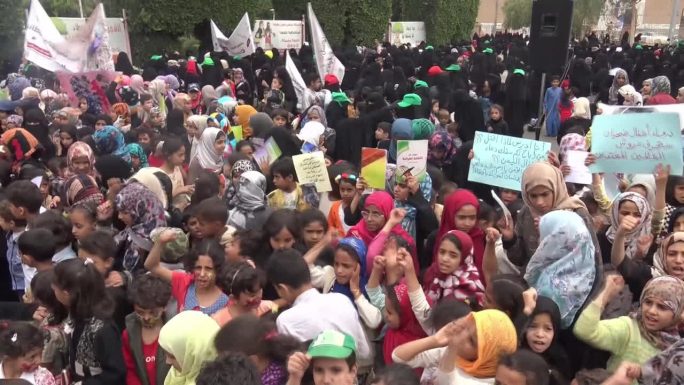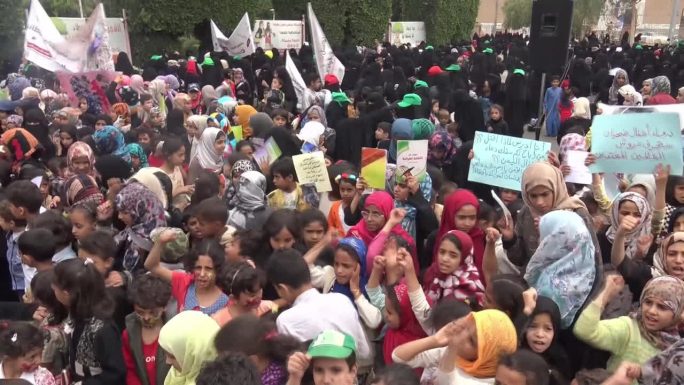 Scores of Yemeni children took to the streets of Sanaa on Sunday, to protest against Saudi-led coalition air strikes in the country. The demonstration took place after an airstrike in northern Yemen's Dahyan on Thursday, which claimed the lives of at least 51 people, including 40 children, according to local Houthi authorities.
Children with signs and banners chanted slogans against the Saudi-led coalition, which has been targeting Houthi militant-held areas of Yemen.
"We, the children of Yemen, demonstrate in pain and compassion, in solidarity with our brothers and sisters, mothers, fathers in the hurt region of Saada, who suffered the worst harm at the hands of the attacker," said one young protester while addressing the demonstration.
According to local officials, the latest Saudi-led coalition airstrike hit a school bus full of children returning from a summer camp in northern Yemen. Houthi Health Minister Taha al-Mutawakil announced the latest casualty figures, saying 79 people were also injured in the attack.