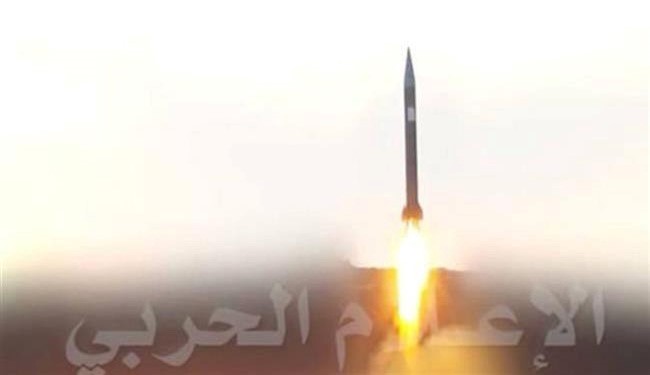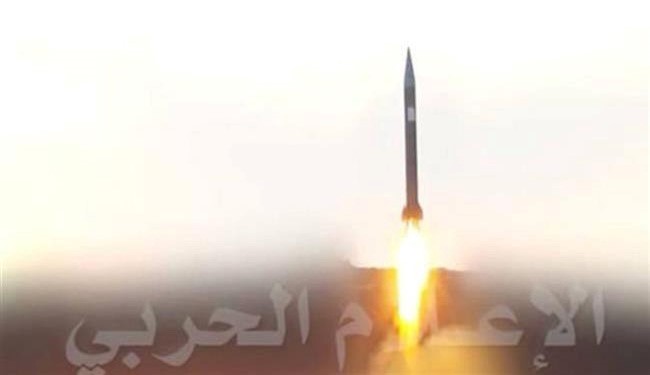 Yemen's army has carried out a ballistic missile attack against a Saudi military camp in the Yemeni province of Ma'rib, local media say.
The missile hit a target in al-Tadaween camp, where Saudi forces had gathered, killing a number of Saudi forces and injuring several others on Wednesday, Yemen's Arabic-language al-Masirah news website reported.
Yemeni forces have fired several ballistic missiles into Saudi targets since Riyadh launched military aggression against its impoverished neighbor.
Also on Wednesday, Yemeni forces attacked Saudi troops and military equipment in Jabal al-Musharaf region in the southwestern province of Ta'izz.
Saudi warplanes also bombed several districts in the cities of Bani Hashish and Nihm in Sana'a Province, al- Ghayl city in al-Jawf Province as well as Hairan city in Hajjah Province.
Meanwhile, Yemeni forces captured over 100 Saudi forces in Ma'rib over the weekend. Riyadh has deployed several hundreds of forces to the region to boost its presence in its neighboring country.
Yemen has been under military attacks by Saudi Arabia since late March last year. At least 8,300 people, among them 2,236 children, have been killed so far and more than 16,000 others have sustained injuries.
Saudi Arabia seeks to bring the country's fugitive former president, Abd Rabbuh Mansur Hadi, a Riyadh ally, back to power.