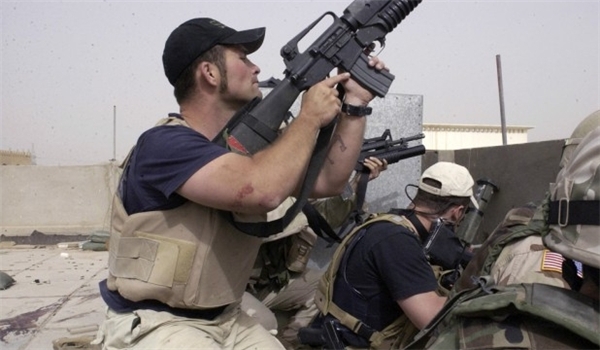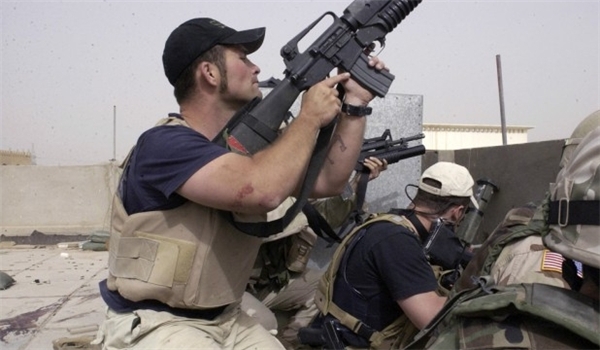 A commander of the infamous US security firm, formerly known as Blackwater, in Yemen was held captive by the Yemeni army and popular committees.
"The Yemeni army and Ansarullah group could hold captive one of the commanders of the US Blackwater firm who was fighting for the UAE in Yemen," a UAE security officer wrote on his twitter page on Monday.
He added that Ansarullah will soon release footages of the Blackwater commander who was held captive.
Meantime, the Yemeni media wrote on Monday that the country's army has hunted a big fish on the Western coasts, adding that strategic developments will be witnessed in the next few days to the benefit of the Yemeni army.
Another Blackwater commander had also been killed earlier when the Yemeni military backed by fighters of Ansarullah movement launched a Tochka ballistic missile on the al-Anad military base in the Southern Yemeni province of Lahij.
Colonel Nicholas Petros was killed along with a group of mercenaries fighting for the Saudi regime in its war on Yemen.
Lebanon's al-Ahed news website reported at the time that Apache helicopters, Typhoon fighter jets and armories belonging to the mercenaries were destroyed in the missile strike.