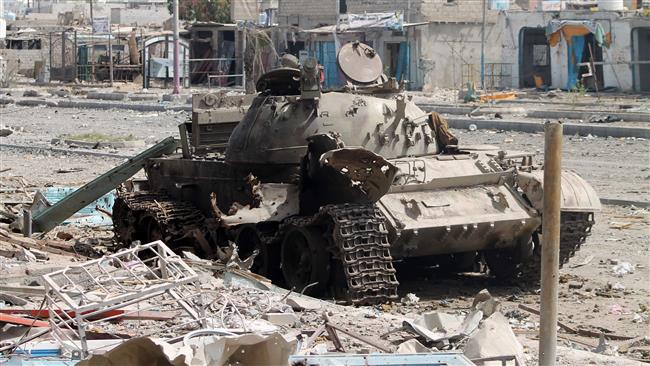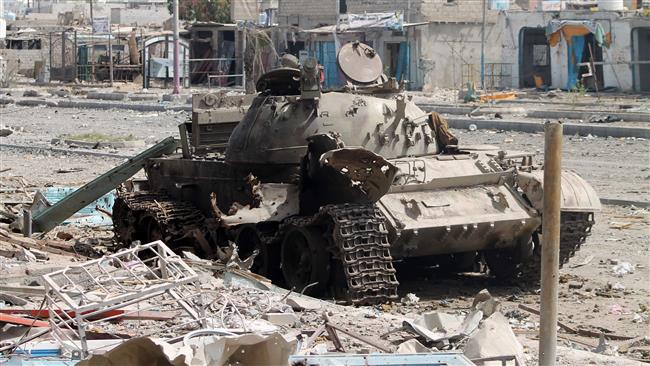 Dozens of Saudi soldiers were killed and scores were captured in an attack carried out by the Yemeni Army and Popular Committees on a Saudi camp in Asir region on Monday.
A source from Yemen said the camp has forty-five tanks and a large number of guns and military vehicles, in addition to hundreds of rockets.
The army and the Committees also targeted the two Saudi sites of Hajer and Oleis in Najran and managed to destroy an enemy tank.
Yemen has been since March 26 under brutal aggression by Saudi-US coalition. Thousands have been martyred and injured in the attack, with the vast majority of them are civilians.
Riyadh launched the attack on Yemen in a bid to restore power to Yemen's fugitive president Abd Rabbuh Mansour Hadi who is a close ally to Saudi Arabia.