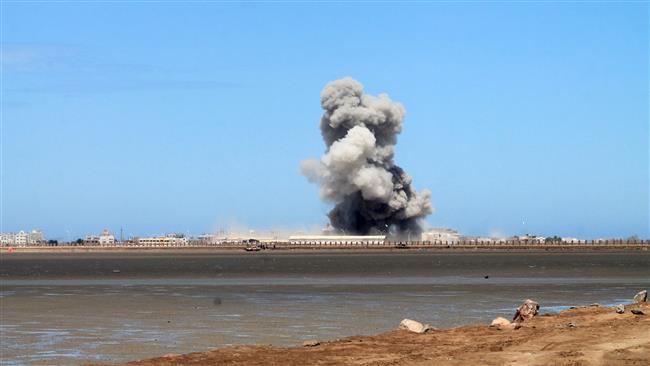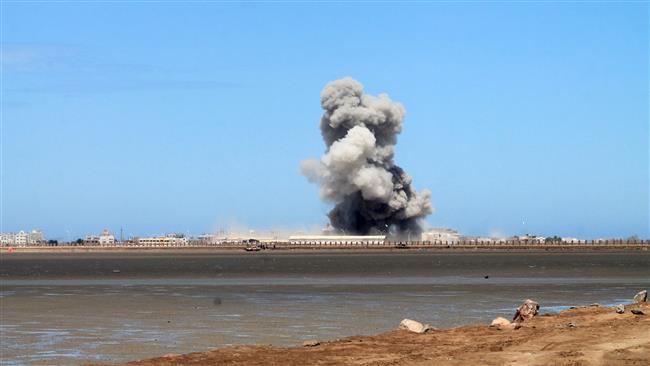 Yemeni army soldiers backed by members of the Popular Committees have managed to foil an attack launched by Saudi naval forces on Yemen's strategic port city of Aden in the south.
Local sources, requesting anonymity, said more than 50 Saudi naval vessels participated in the Tuesday attack on Aden, situated about 346 kilometers (214 miles) south of the capital, Sana'a.
A number of Saudi soldiers were killed during the fighting, while some others sustained injuries, the sources said.
Yemeni forces have also succeeded in seizing one of the attacking vessels, taking its crew members captive.
The sources further noted that this is the second failed attack by the Saudi navy on Aden over the past few days.
Meanwhile, Saudi warplanes have launched three aerial attacks on the Jazirat al-Ummal district of Aden. There were no immediate reports on possible casualties and the extent of casualties inflicted.
Late on Sunday, Saudi military aircraft carried out over thirty airstrikes on Aden's civil airport within a few hours.
The Saudi warplanes struck the governor's office in Crater district of the city earlier in the day.
Saudi Arabia launched its military aggression against Yemen on March 26 – without a UN mandate – in a bid to undermine the Houthis and to restore power to the country's fugitive former president, Abd Rabbuh Mansur Hadi, who is a staunch ally of Riyadh.
On April 21, Riyadh announced the end of the first phase of its unlawful military operation, but airstrikes have continued with Saudi bombers targeting different areas across the country in a new phase.
On May 1, the World Health Organization said over 1,244 people lost their lives and 5,044 others were injured in Yemen from March 19 to April 27.
Hundreds of women and children are among the victims, according to the United Nations health agency.