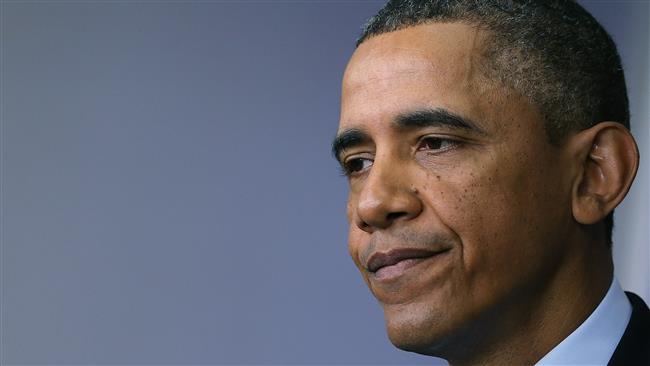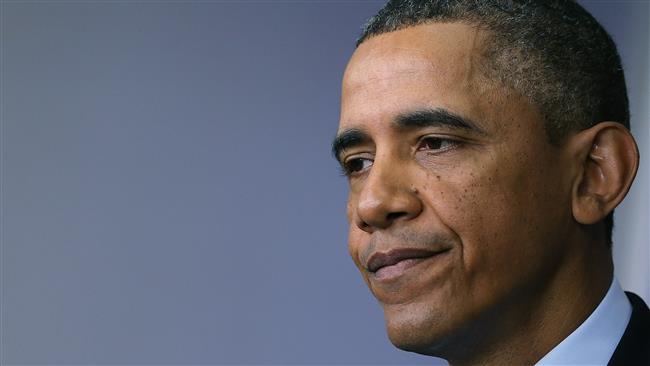 Zionist US President Barack Obama has been sued by families of two Yemeni men, Salem bin Ali Jaber and Waleed bin Ali Jaber, who were killed in a drone strike in 2012.
The families have lodged a wrongful death lawsuit against the Obama administration for the August 2012 incident that "violated the laws of war and norms of customary international law."
The strike "provide[s] a case study of the failures of the drone war," read the 41-page complaint filed with the US District Court for the District of Columbia on Sunday.
The two men "were wrongfully killed by United States personnel who performed their lethal acts in the United States," the compliant added.
Salem, 43, worked as an imam and delivered sermons against al-Qaeda and other terrorist groups. Waleed, 26, was his cousin and worked as a local traffic police officer.
The two were killed in a "signature strike" which aimed to target three unknown men whom Salem and Waleed were meeting in the rural town of Khashamir. The strike killed all five men.
A US Predator unmanned drone armed with a missile on the tarmac of Kandahar military airport in Afghanistan. (AFP Photo)
Hours after the strike, "it became clear to the bereaved family that government officials knew they had made a mistake," the suit said.
Behind closed doors, Yemeni and Americans officials offered "personal condolences," but they said that they would not do so in public.
The families have not asked for any compensation, but they want the Obama administration to admit that the drone attack was wrong publicly.
They said that Obama has admitted that a drone strike killed one American and an Italian citizen in Pakistan, but "why are the bereaved families of innocent Yemenis less entitled to the truth?"
The lawsuit names Obama, former defense secretary Leon Panetta and former CIA director David Petraeus as people who were behind the attack.
These officials "are responsible not only for innocent deaths, but also for undermining rather than protecting US national security," the families said.
Washington uses unmanned aerial vehicles in an alleged bid to target terrorists in Yemen, Pakistan, Afghanistan, Somalia, and elsewhere. However, local officials and witnesses say the drone strikes mostly kill civilians.