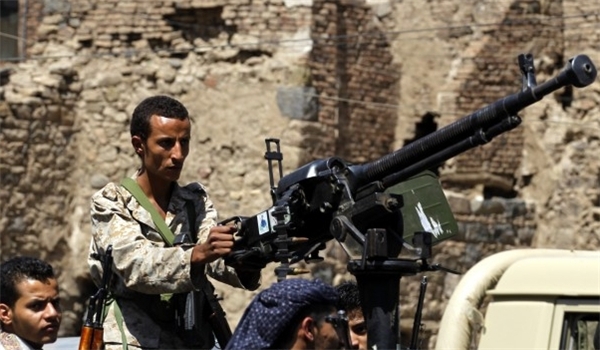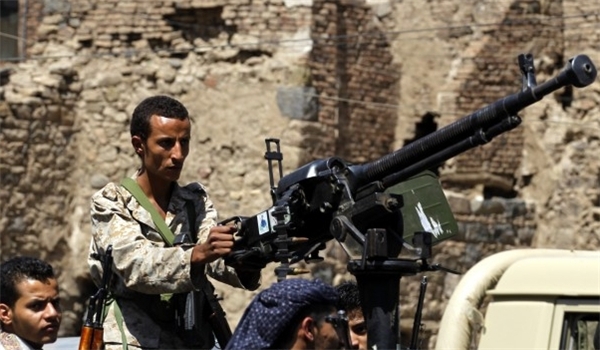 The Yemeni army and popular forces killed over a dozen Saudi-hired Blackwater militias in an attack on a military base in the province of Ta'iz.
A sum of 14 Blackwater mercenaries, including a British, a French, an Australian and six colombians were killed in an attack on Al-Amri military base in Zobab region in Ta'iz province near the Bab al-Mandeb Strait, the Arabic-language Al-Masira news channel quoted an unnamed military source as saying on Wednesday.
After pulling out its troops from Yemen, the UAE recruited and sent Colombian forces to Yemen to replace its regular troops.
Yemeni Army Spokesman Sharaf Luqman has said that the Blackwater forces dispatched to Yemen comprise Al-Nusra, the ISIL and Al-Qaeda terrorists.
The UAE had previously sent mercenaries from Latin America, specially Colombia, to Yemen without prior coordination with Saudi Arabia.
The United Arab Emirates has quietly built an army of Latin American mercenaries to fight for Yemen's deposed government in a proxy war.
In a program launched by Blackwater founder Erik Prince and now run by the Emirati military, the force of 450 Latin American troops – mostly made up of Colombian fighters, but also including Chileans, Panamanians and Salvadorans – adds a new and surprising element to the already chaotic mix of forces from foreign governments, armed tribes, terrorist networks and Yemeni militias that are currently embroiled in the Middle Eastern nation, Fox News reported.
It seems there are also going to be hundreds of other foreign mercenaries — Sudanese and Eritrean soldiers — brought into Yemen.