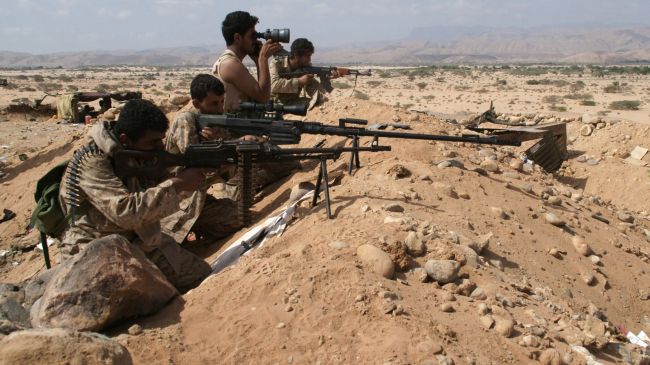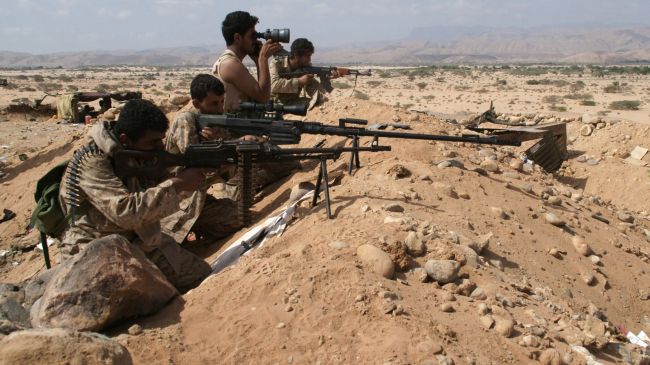 Yemen's Defense Ministry says government forces have seized control of Azzan town, as an offensive against militants enters its tenth day.
"Armed and security forces have entered Azzan," in the southern province of Shabwa, the ministry said in a statement on Thursday.
Yemeni troops took control of the mountainous area in Abyan Province last week, leaving Azzan as the militants' main remaining stronghold.
The Yemeni government says al-Qaeda-affiliated groups are active in the country's south.
A local official confirmed that "army forces have entered Azzan without resistance" from militants who "withdrew to al-Koor," a mountainous area.
The official said that "an agreement was reached between local tribal dignitaries and al-Qaeda, allowing militants to withdraw without fighting in order to spare the city bloodshed and destruction".
The country is receiving foreign support to curb the militants in the south and prevent threats to the neighboring Saudi Arabia.
Meanwhile, Yemeni forces have killed a prominent militant suspected of masterminding deadly attacks on Westerners, including a French security agent killed on Tuesday.
The large-scale operation started on April 29 to flush al-Qaeda militants out of southern towns of Yemen.
Yemen has witnessed regular attacks on its troops and other acts of violence, with authorities blaming al-Qaeda militants for the deadly assaults.
Al-Qaeda-linked violence against Yemeni security forces has grown since February 2012, when President Abdrabuh Mansur Hadi came to power in a one-man election backed by Saudi Arabia and the United States.
Hadi replaced long-time dictator, Ali Abdullah Saleh, who was ousted after a year of mass protests across the country.