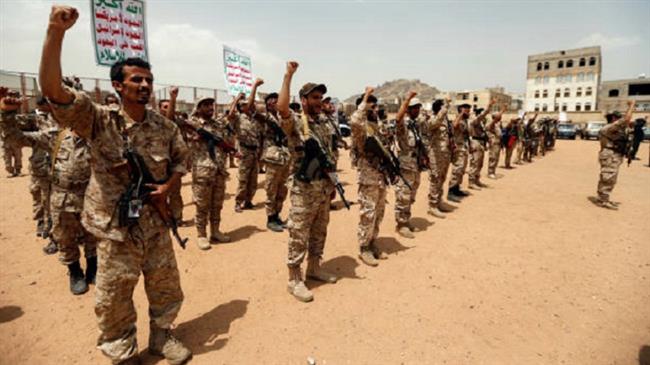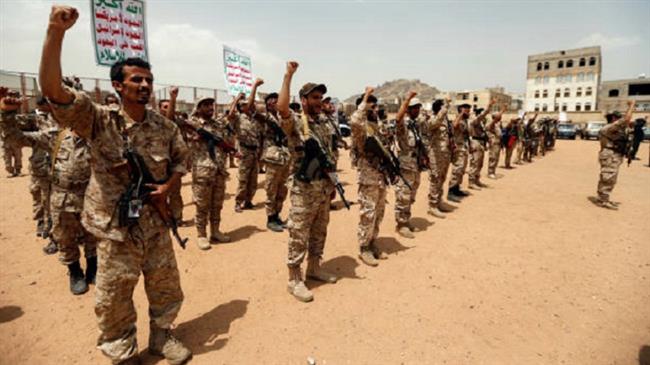 Yemeni forces have killed a number of mercenaries fighting on behalf of Saudi Arabia in Yemen's west, Yemeni media report.
A Yemeni military source, speaking on condition of anonymity, told Ansarullah news portal that Yemeni forces destroyed an armored vehicle with a guided missile in al-Fazza area, south of Yemen's western province of al-Hudaydah, on Thursday. The report added that the vehicle belonged to the UAE — a member of the Saudi-led coalition waging war on Yemen — and that all passengers were killed in the attack.
Saudi troops and their mercenaries are currently pushing to seize the Yemeni port of Hudaydah, through which the bulk of international humanitarian aid enters war-torn Yemen.
Amnesty International says intense fighting near Yemen's largest port of Hudaydah has displaced tens of thousands of people.
A separate report by Yemen's Arabic-language al-Masirah television network on Thursday said that Yemeni snipers had slain at least six Saudi-led mercenaries in Yemen's western province of Ta'izz on Wednesday, adding that they had also managed to destroy a military vehicle in the Jabal Habashi area, killing an unspecified number of mercenaries travelling in it.
The report added that Yemeni forces also attacked gatherings of mercenaries with heavy artillery fire in Saudi Arabia's southwestern province of Jizan, killing an unspecified number of them and inflicting damage on their hardware and equipment.
Also on Thursday, al-Masirah posted images showing the corpses of slain Sudanese soldiers serving as mercenaries for Saudi Arabia in al-Majaz Mountains in Saudi Arabia's southern province of Asir. The report said that they had been killed during a retaliatory attack by Yemeni forces a few days earlier.
Saudi Arabia and its allies launched the war on Yemen in March 2015 to install a former regime that had been loyal to Riyadh.
The Yemeni Ministry of Human Rights announced in a statement on March 25 that the Saudi-led war had left 600,000 civilians dead and injured until then.
The war and an accompanying blockade have caused famine across Yemen. The United nations (UN) says a record 22.2 million people are in need of food aid, including 8.4 million threatened by severe hunger.
Several Western countries, the US and the UK in particular, are accused of being complicit in the aggression as they supply the Riyadh regime with advanced weapons and military equipment as well as logistical and intelligence assistance.
'UN peace plan envisages Yemeni disarmament'
In related news, Reuters reported on Thursday that it had seen a draft of a peace plan, drafted by the UN, for ending the war on Yemen.
The plan envisages Yemen giving up its ballistic missiles in return for an end to the bombing campaign by the Saudi-led coalition, and a transitional governance agreement.
According to Reuters, Yemeni forces must hand over all "heavy and medium weapons including ballistic missiles."
"No [Yemeni] armed groups shall be exempt from disarmament."
Yemeni forces regularly fire ballistic missiles at military and economic targets inside Saudi Arabia in retaliation for the Riyadh-led campaign.
The report further said that the peace plan had been drafted by special UN envoy Martin Griffiths, who is due to present a "framework for negotiations" in Yemen by mid-June.
Yemeni or Saudi authorities are yet to comment on the Reuters report about the peace plan — which could still be modified.
A number of UN attempts to resolve the crisis in Yemen have failed during the past few years.