Saudi Arabia
Yemen
Yemeni Forces to Saudi-Led Coalition: "An Eye for an Eye, a Tooth for a Tooth"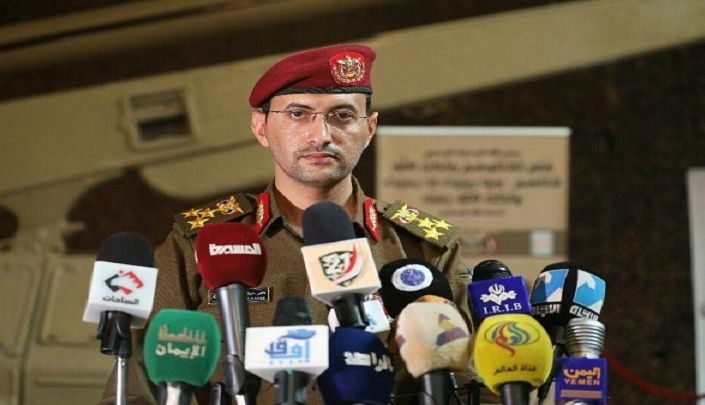 Yemeni Army announced on Tuesday that Monday's drone attack on King Khaled air bae targeted advanced radars and control rooms in the base.
Yemeni armed forces spokesman Brigadier General Yahya Saree stressed that the operation carried out by Yemeni drones on Monday accurately hit advanced radars, arms depots and control rooms in King Khaled air base in Asir's Khamis Mushait area.
Saree noted that King Khaled air base is one of the aggression forces' largest air bases from where many aggressive attacks are launched against Yemeni people.
"Thank God we are capable of carrying out more than one operation in the same time," the spokesman said, adding that the Yemeni forces' "list of targets is being widening a day after another."
He also noted that the Yemeni forces' operations are well documented with photos and videos, according to Ansarullah revolutionary movement;s official website.
Saree meanwhile advised Saudi and Emirati regimes to stop the aggression on Yemen, threatening them of "surprises" if they go ahead with the war against the Arab impoverished country.
"Our surprises will be uncovered soon, and God willing we will adopt the equation of an airport for and airport, an eye for an eye and a tooth for a tooth."
The spokesman on the other hand, called on civilians in countries taking part in the Saudi-led coalition to keep away from military sites because such sites have become military targets for Yemeni forces.
Source: Ansarullah Website