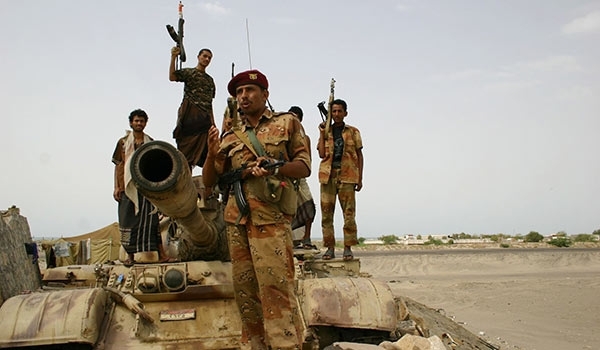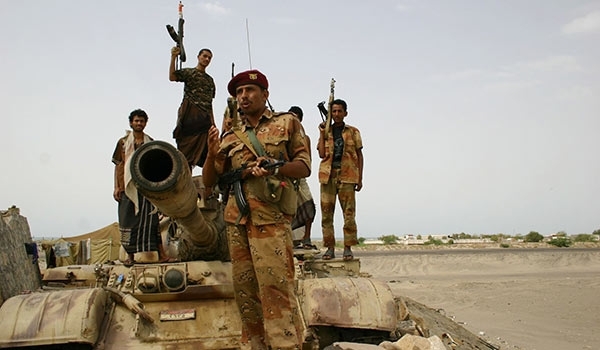 The Yemeni army, backed by popular fighters, gained control over three Saudi military bases in the kingdom's Jizan province as Riyadh resumes bombing the Arab country.
According to local reports, the Yemeni forces seized control over three Saudi military bases in the area of al-Jaberi in the Southwestern region on Sunday.
The reports added that Saudi troops abandoned their posts and ran for their lives.
The latest development came after Saudi airstrikes pounded residential areas in Sa'ada and Ma'rib provinces and claimed the lives of 15 people.
Yemeni tribal forces, backed by army units and Ansarullah fighters, have launched a series of new attacks on the Saudi border cities in retaliation for Saudi Arabia's ongoing aggression against the impoverished Arab country.
The latest round of the Saudi aerial bombardments came after peace talks between various Yemeni political factions in the Swiss city of Geneva came to an end with no agreement.
In a press conference after the UN-sponsored peace talks in Geneva on Friday, delegates of Yemen's Ansarullah Movement slammed Riyadh for the intentional scuttling of the negotiations.
Saudi Arabia has been striking Yemen for 89 days now to restore power to fugitive president Mansour Hadi, a close ally of Riyadh.
Hadi stepped down in January and refused to reconsider the decision despite calls by Ansarullah revolutionaries of the Houthi movement.
Despite Riyadh's claims that it is bombing the positions of the Ansarullah fighters, Saudi warplanes are flattening residential areas and civilian infrastructures.
The Monarchy's attacks have so far claimed the lives of at least 4,688 civilians, mostly women and children.