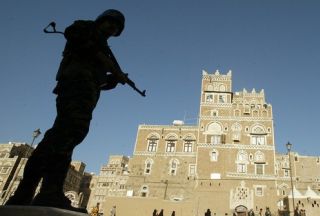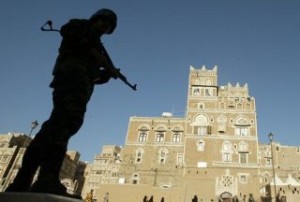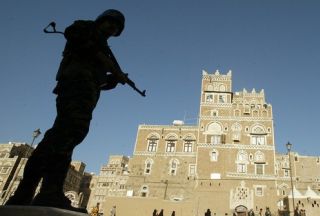 Yemen's interior ministry says Houthi fighters have released four soldiers who had disappeared in the northern parts of the country several days ago.
The ministry issued an official statement on Friday night, stating that Houthi fighters had handed the soldiers over to local mediators.
Earlier this week, the Yemeni government accused Houthi fighters of abducting the four soldiers as they were traveling in their vehicle on a road in the northern province of al-Jawf.
Last February, the Yemeni government and the Houthi fighters signed a ceasefire, ending almost six years of armed conflict.
Since then, both sides have accused each other of violating the terms of the ceasefire.
The conflict in northern Yemen began in 2004 between Sana'a and Houthi fighters in the province of Sa'ada. Relative peace had returned to the region until the Yemeni army launched a major offensive, dubbed Operation Scorched Earth, against the Houthis nine months ago.
The government claims that the fighters, who are named after their leader Abdul Malik al-Houthi, seek to restore the Zaidi imamate system, which was overthrown in a 1962 military coup.
The Houthis, however, say they are defending their people's civil rights, which the government has undermined under pressure from Saudi-backed Wahhabi extremists. Shias, who form the clear majority in the north, make up approximately half of Yemen's overall population.
As Sana'a did not allow independent media into the conflict zone, there are no clear estimates available as to how many people have been killed since 2004 or in the recent wave of violence.