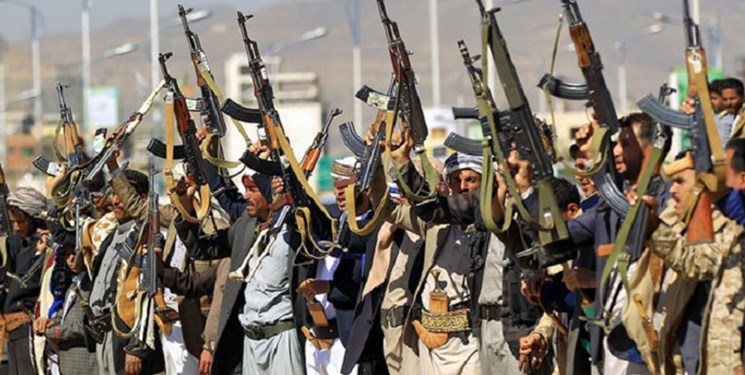 Information Minister of Yemen's National Salvation Government Zaifollah al-Shami warned of Washington's attempts to prevent the Yemeni Army's efforts to liberate Ma'arib province, with the help of terrorists.
"The US seeks to hinder liberation of Ma'arib and purging the province from the occupiers and their puppets, and now it has been forced to expose its games and interventions because it no longer trusts its tools," al-Shami told FNA on Wednesday.
"Involvement of al-Qaeda and ISIL in the battle of Ma'arib is nothing new because they are a crucial part of the forces used by the US. They are the two tools of Washington in the world, and the US moves them anywhere whenever it wants," he added.
Al-Shami said that the Yemeni Army is committed to the battle against al-Qaeda and ISIL and is resolved cut off the US hands from the region.
Earlier this week, High-ranking Yemeni officials stated members of the Takfiri Al-Qaeda and ISIL terrorist groups are using the Center of strategic Ma'arib Province to launch attacks on other regions in the war-ravaged country, and that the militants are receiving training from Saudi military officers.
"Al-Qaeda and Daesh [terrorist] groups have turned Ma'arib into a launching pad for attacks on entire Yemeni regions. They are under the auspices of a Saudi officer, and sending car bombs and death squads across the country," Director of Yemen's Presidency Office Ahmed Hamed said at a ceremony in Sana'a on Tuesday.
He added, "Those who are crying foul at the ongoing battle in Ma'arib had kept mum when Sana'a was under threat by [the Al-Qaeda-affiliated Salafist] Islah Party, Al-Qaeda and ISIL [terrorists]."
"Why is it that no one is worried about the closure of Sana'a International Airport, which has resulted in the deaths of thousands of patients? Why is it that no one is concerned about the seizure of Yemen-bound oil tankers, which has brought vital, health and service sectors in Yemen to a standstill. This is while Al-Qaeda and ISIL operatives have occupied the city of Ma'rib and displaced its local residents. It is very heartbreaking," Hamed stated.
Chairman of the Comprehensive National Reconciliation and Political Solution Team Yousef Abdullah al-Fishi also noted Yemeni and foreign militants from Islah Party as well as Al-Qaeda and ISIL terror groups have come together in Ma'arib, displaced locals and usurped their residences.
"Why don't we hear the United Nations, the Security Council, the international community and, above all, the United States voicing concern about the brutal siege of 30 million people [in Yemen]?," he questioned.
Over the past few weeks, Ma'arib has been the scene of large-scale operations by the Yemeni troops and allied Popular Committees fighters, who are pushing against Saudi-backed militants loyal to former Yemeni President Abd Rabbuh Mansur Hadi.