Saudi Arabia
Yemen
Yemeni Missiles Hit Hard 6 Key Saudi Military Bases in Najran, Jizan Provinces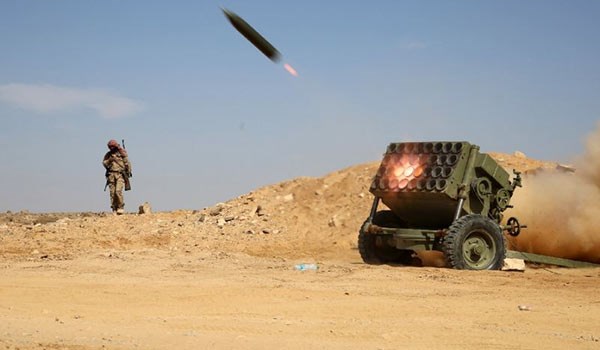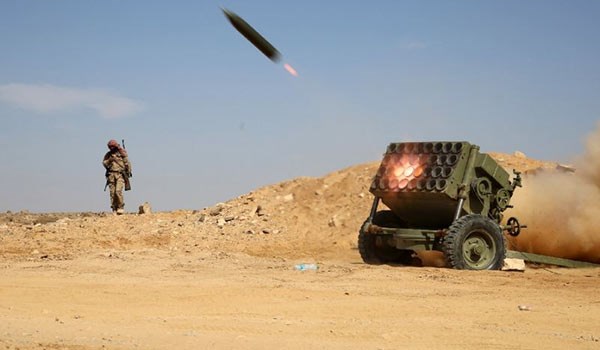 The Yemeni army and popular forces pounded six strategic Saudi military bases in Jizan and Najran provinces with missiles and artillery shells, inflicting heavy losses and casualties on the conceited kingdom.
The Nahouqeh, Abu Hamdan and al-Sadis military bases of Saudi Arabia in Najran and Jizan provinces came under heavy artillery shelling and missile attacks of the Yemeni forces.
The Yemeni forces also hit the al-Shabaka, al-Bohtit and al-Montazeh military bases of the Saudi forces in Najran province.
Yemeni army officers said initial battlefield reports show that the attacks have inflicted dozens of casualties on the Saudi army men as they were taken off-guard.
Early reports indicate large casualties on the Saudi forces in the missile attack. The Saudi army and its coalition members have lost, at least, over a hundred troops each time they have come under a ballistic missile attack by Yemen.
The Saudi-led forces' armored vehicles were destroyed during the Yemeni missile attack.
On Friday, the Yemeni forces fired ballistic missiles at the facilities belonging to the Saudi state oil giant Aramco in the kingdom's Southwest, in a retaliatory attack launched after Saudi fighter jets targeted civilians.
The retaliatory attack hit targets in Saudi Arabia's Jizan region and causing considerable damage to the Aramco facilities there, Al Masira reported.
The Saudi military has been pounding Yemen since March last year to undermine Yemen's Ansarullah movement and to restore power to the former president, Abd Rabbuh Mansur Hadi, a staunch ally of Riyadh.
Nearly 10,000 people, most of them civilians, have been killed in Riyadh's military aggression which lacks any international mandate.
Earlier on Friday, Saudi fighters struck residential areas in the Baqim district of the northwestern Yemen province of Sa'ada, killing 11 people.
A day earlier, the fighters had hit a bazaar in the district, killing seven people and injuring 10 others, many of whom are in critical condition.
On Thursday, the UN High Commissioner for Human Rights Zeid Ra'ad Zeid al-Hussein said the Saudi military was using cluster bombs against residential areas in Yemen in violation of international law, blaming the Riyadh regime for most of the civilian casualties in its impoverished Southern neighbor.