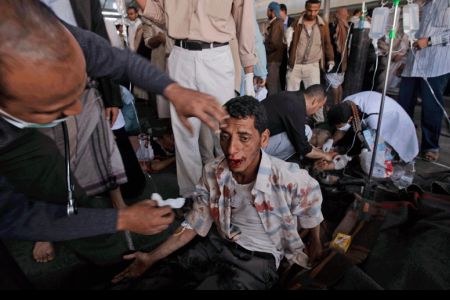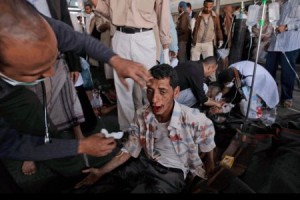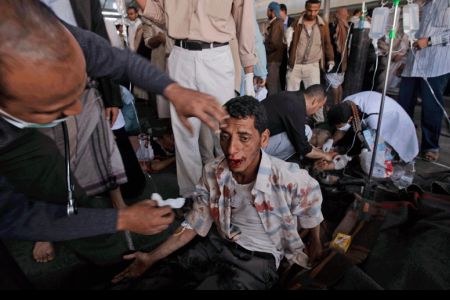 Yemeni police have opened fire on anti-government protesters, injuring at least 40 people in the latest crackdown on weeks-long demonstrations, officials say.
Clashes erupted between police and protesters after eight people were killed during the demonstrations over the weekend.
Earlier on Monday, more than 100 were injured after police on rooftops fired live rounds and tear gas on people who were camping near Sana'a University.
Police and government supporters also attacked protesters from the ground, said Mohammed al-Abahi, a doctor in charge of a makeshift hospital near the university.
More than 20 of those injured suffered gas inhalation and one was in critical condition after being struck with a bullet, the doctor said.
Local sources say police have used US-made poisonous gas against the protesters. The locals say they have obtained empty gas canisters that bear the "Made in U.S.A." stamp.
Protesters in the country are calling for President Ali Abdullah Saleh to step down after 32 years in power, a demand he has repeatedly rejected while trying to assuage opposition groups.
He said that he would not seek another term in office in 2013, and offered to form a unity government with opposition figures. But the overtures have failed to appease the protesters.