Saudi Arabia
Yemen
Yemeni Revolutionaries strike Saudi Aramco oil facilities, airbase in retaliatory attacks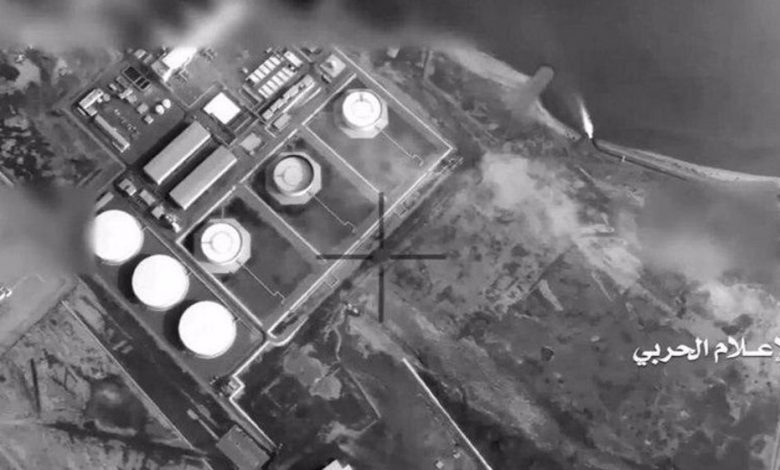 Yemeni armed forces have carried out a series of retaliatory missile and drone strikes against Saudi Arabia, targeting state-owned Saudi Aramco oil facilities in the kingdom's southern regions as well as King Abdulaziz Air Base in the Eastern Province.
Spokesman for Yemeni Armed Forces, Brigadier General Yahya Saree, said in a statement released on Friday morning that 12 domestically-manufactured Sammad-3 (Invincible-3) combat drones in addition to eight ballistic missiles of Zulfiqar, Badr and Saeer types struck targets in the Saudi cities of Ras Tanura, Rabigh, Yanbu as well as Jizan, home to key Saudi Aramco oil installations, as part of large-scale Operation National Day of Resilience.
He said that King Abdulaziz Air Base, also known as Dhahran Air Base, in Saudi Arabia's Eastern Province capital city of Dammam was also targeted in the drone and missile strikes.
The Yemeni forces also launched six Qasef-2K (Striker-2K) armed drones against military sites in Saudi Arabia's Najran, situated 844 kilometers (524 miles) south of the capital Riyadh, and Asir regions.
Saree said the drone and missile attacks struck their designated targets with great precision.
He warned Saudi Arabia and its allies of the dire consequences of their ongoing war and blockade against the Yemeni nation.
He said the Yemeni armed forces and allies are fully prepared to carry out harsher and more severe military operations against targets in the depth of aggressor countries.
Saudi Arabia's defense ministry said it plans to take deterrent actions to protect oil export facilities following the attacks, the Saudi Press Agency reported.
A Saudi opposition activist who uses the Twitter handle "Mujtahidd" to expose corruption, inner state of affairs, and under the table workings of politics within the Saudi royal family, wrote in a post that Saudi missile defense systems in Najran and Jizan failed to intercept Yemeni drones and repel their attacks.