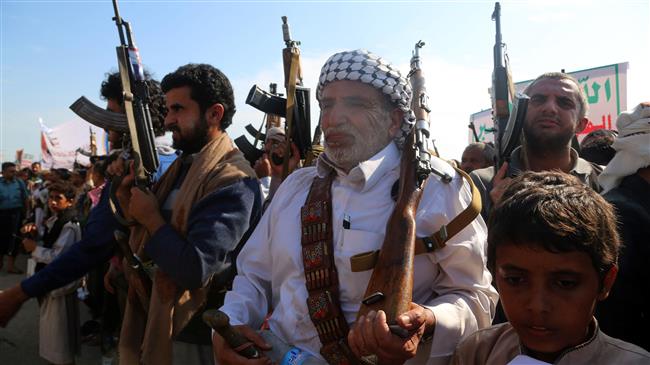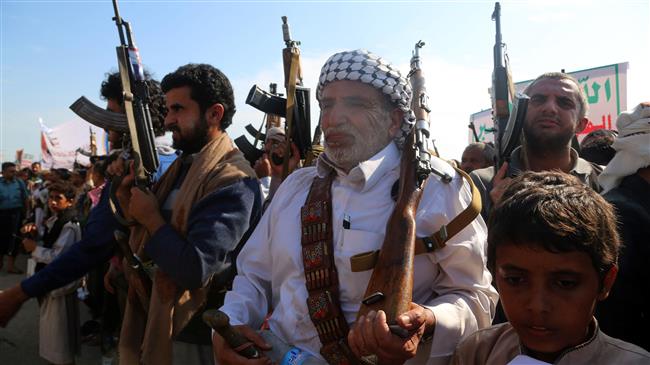 Yemeni Ansarullah fighters have foiled a sea landing by Saudi and Emirati forces close to the port city of Hudaydah.
"The Saudi coalition has not advanced at all in Hudaydah," Houthi official Dayfallah al-Shami said during a Wednesday interview with Lebanon's al-Mayadeen TV.
"We foiled a sea landing of Saudi and Emirati forces near the port of Hudaydah," he added.
Meanwhile, Emirati state news agency WAM announced that four Emirati soldiers had been killed in Yemen.
Forces backed by the Saudi-led coalition on Wednesday launched an offensive against Hudaydah, aiming to take the city that has been controlled by the Houthi movement.
The Saudi-led coalition claims that the Houthi Ansarullah movement is using Hudaydah for weapons delivery, an allegation rejected by the fighters.
The attack comes as aid groups warned on Wednesday that some 300,000 children risk death, injury and starvation as they are trapped in Hudaydah, which is the main route for food to reach most Yemenis, 8.4 million of whom are already on the verge of famine.
Earlier in the day, the United Nations expressed deep concern over the assault by the Saudi-led coalition in Hudaydah as rights groups warned about the catastrophic repercussions of the offensive, which is considered the largest battle of the three-year war.
"I am extremely concerned about military escalation in #Hodeida & their humanitarian & political impact," the UN special envoy to Yemen, Martin Griffiths, said in a tweet after Saudi-led forces launched an offensive on the key port.
Jolien Veldwijk, acting country director for the charity CARE International, called the attack "catastrophic, hopeless and devastating," worsening hunger as food will become harder to find and more expensive.
"Kids are most vulnerable so they will die first … Parents will have to make a decision of either feeding their children or treating them," Veldwijk added.