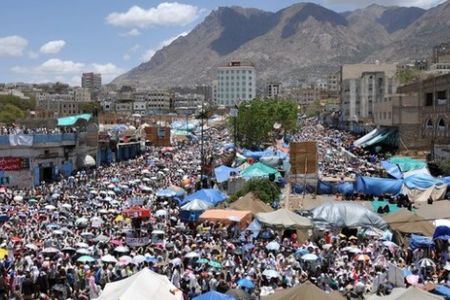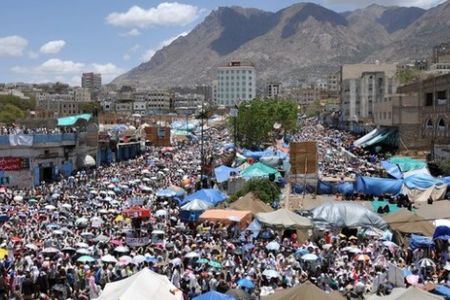 Youth groups leading anti-government protests against Yemeni President Ali Abdullah Saleh have called on the Persian Gulf Arab states to withdraw a plan which would give Saleh safe exit.
Yemeni opposition groups maintain that a proposal by the [Persian] Gulf Cooperation Council for the embattled president's ouster has failed as the defiant dictator refuses to relinquish power.
"We call on the leaders of the [Persian] Gulf Cooperation Council to stop any initiatives that result in alienating the Yemeni people," Reuters quoted the opposition groups as saying on Saturday.
They say the deal has been modified to allow Saleh to sign as party leader rather than the president. The plan requires the Yemeni leader to resign 30 days after signing.
However, critics say the president's refusal to sign up to the proposal is indicative of his intention to hold on to power.
Yemen has been rocked by months of popular protests against the government.
Anti-government protesters held rallies after the Friday Prayers, demanding that the president resign.
Saleh defied three months of protests and on Friday called his opponents "outlaws" and "forces of terror."
Since the beginning of anti-Saleh demonstrations across Yemen, more than 300 protesters have been killed and many others injured during clashes with riot police and armed forces loyal to the unpopular president.