Yemen
Yemenis hold anti-corruption demonstrations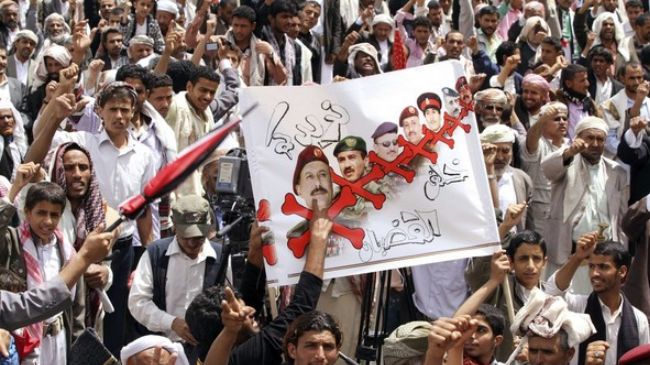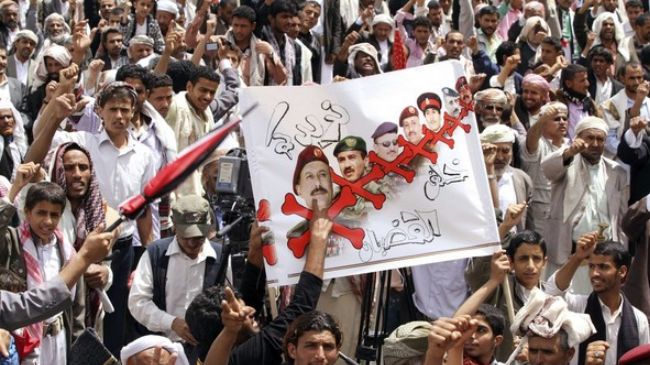 Over the past weeks Yemen has been witnessing an escalation of anti-corruption protests, Press TV reports.
Protesters have been calling on the country's current coalition government of President Abdrabuh Mansur Hadi to return Yemen's stolen assets.
Demonstrators have also called for the cancellation of a series of unfair gas deals with France and South Korea signed by ousted ruler Ali Abdullah Saleh.
The protests come as the Yemeni people are facing a shortage in cooking gas.
Yemeni parliament members have also attempted to cancel the gas deals, selling the country's gas for a price lower than the world market price.
"Observers have found out that the latest escalation of protests in Yemen is an indication that the revolution's goals have not been met," political analyst Ibrahim Al-Shami said.
Protesters continue to demand the prosecution of the former Yemeni dictator.
The growing rallies in Yemen prompted Hadi to remove a number of officials loyal to Saleh, including the heads of the national security agency and military intelligence, on September 11.
Since January 2011, Yemenis have held numerous demonstrations across the country to call for political restructuring of the country and to demand the dismissal of members of Saleh's regime from their government posts.