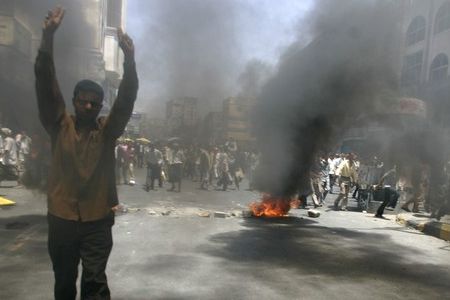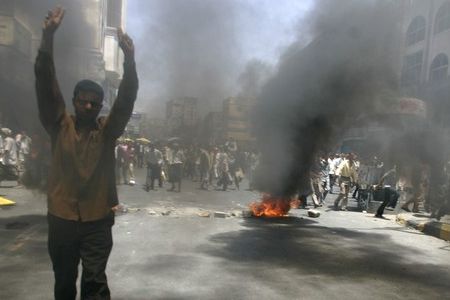 Protesters in Yemen have taken to the streets once again to mark the 100th day since the start of a campaign to oust President Ali Abdullah Saleh.
The capital of Sana'a and other Yemeni cities were the scene of anti-government demonstrations on Tuesday, with protesters insisting that Saleh step down, Reuters reported.
Saleh has refused to resign despite more than three months of protests against him, but demonstrators say they will hold their ground until their demand is met.
"After 100 days we are more determined to overthrow the regime. We're not leaving … until the regime is ousted," a protester said.
Yemeni opposition leaders are now set to consider changes to a deal proposed by the [Persian] Gulf Cooperation Council ([P]GCC) which intends to remove Saleh from power after almost 33 years.
Saleh said in April that he would sign the [P]GCC deal requiring him to step down from his post within 30 days after signing the accord in exchange for immunity from prosecution. But he later backed out from the agreement.
The protesters, however, say they will not accept any kind of accord that does not guarantee Saleh's immediate departure.
The protesters are meanwhile planning a massive march towards the presidential palace in Sana'a, a move which sparked bloodshed last week, as security forces opened fire on peaceful demonstrators to stop them from taking over the crucial building.
The Yemeni government has stepped up its crackdown on the protesters in recent weeks.
Over 300 people are known to have been killed since anti-government protests began in the impoverished Arabian Peninsula state in January, local reports say.
According to the United Nations, some 40 percent of Yemenis live on USD 2 a day or less and one third of the population is wrestling with chronic hunger.