Middle East
Yemen
YEMENIS RUNNIG TO VICTORY: Notorious Al-Qaeda Ringleader, 25 More Terrorists Killed in Central Yemen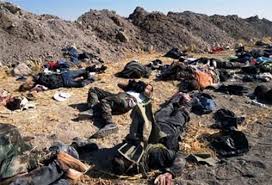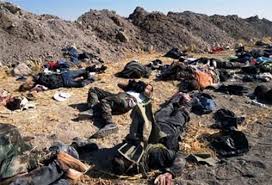 A ringleader of the al-Qaeda terrorist group and 25 other terrorists were killed in Yemen's Central province of Ma'rib.
The Yemeni army and popular forces made major advances in Sarvah district of Ma'rib province, and killed Bin Aboud, the notorious al-Qaeda leader and more than 25 other terrorists on Thursday.
Also on Wednesday, the Ansarullah fighters, now part of the Popular Committees, seized a huge arms cargo airdropped by a Saudi military plane for the al-Qaeda terrorists in Ma'rib, after the Saudi pilot failed to close out its flight plan.
The al-Qaeda-bound arms freight was seized by the Ansarullah popular forces in the province of Ma'rib, after the Saudi pilot couldn't manage to properly recover the aircraft from a high-pitch and mistakenly dropped the cargo on an area off the mark.
This was the second such cargo seized by Ansarullah popular forces.
Saudi Arabia started its unauthorized aerial bombardments on Yemen on March 26. The Saudi-led attacks have drawn international criticism after claiming the lives of at least 2,600 people, mostly women and children, and razing thousands of housing units to the ground.
Also, thousands of people have been injured during the attacks as the Saudi offensive enters its 23rd consecutive day.
Some western countries, including the US, have backed the Saudi aggression despite international calls for a swift halt to the attacks.