Yemen
Yemen's Ansarullah Announces National Measures to Reorganize Authority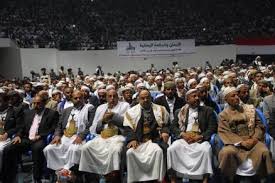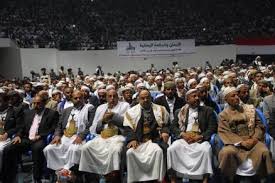 The revolutionary committee of Ansarullah movement in Yemen announced on Wednesday national measures aimed at reorganizing authority in a bid to resolve the power vacuum in the country.
In a statement released Wednesday, the committee said these measures would be "national, responsible and non-exclusionary," noting that these measures are aimed to fill the current power vacuum.Ansarullah revolutionary committee
"We are standing by the people and their choices," said the revolutionary committee of Ansarullah who drove out al-Qaeda terrorists from the capital, Sanaa last September.
"We are keen to work on fulfilling the goals of the revolution and the legitimate demands of the people…. (especially in case the political forces abandon this duty) in order prevent the country from slipping into chaos," the statement added.
Meanwhile, several political factions agreed to form a presidential council in away to be fit for the constitution. The agreement took place following a meeting between the factions aimed at discussing the current crisis in the country.
Member of the Yemen parliament Abdulaziz Jabbari told a Yemeni news agency al-Khabar that 9 political parties agreed to the formation of the presidential council.
Two other parties voiced reservations over the issue, but said they will announce their final stance on Thursday, the Yemeni lawmaker added.
Earlier on Sunday, Ansarullah revolutionaries set three-day deadline for the parties to resolve the power vacuum in Yemen since the president and prime minister offered to resign last month.
The deadline was set at the end of a three-day meeting in Sanaa attended by thousands of figures including those representing the party of ousted president Ali Abdullah Saleh, tribal chiefs and officers in military uniform.