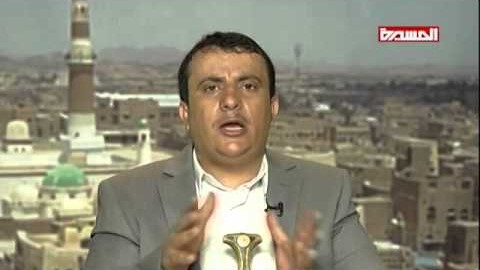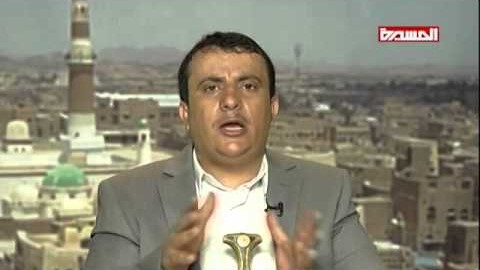 A member of Ansarullah's politburo, Ali al-Qahoum warned that Yemen's revolutionary group won't keep mum over the latest escalation by the Saudi-led coalition against the Arab impoverished country.
In a tweet posted on his account, al-Qahoum said: "The aggression powers are escalating and preparing for intensified airstrikes on the capital Sanaa and other areas."
"This escalation is mastered by the US and will be met by escalation (from our side)," the Yemeni official said, stressing that the Yemenis' blood is precious and the revolutionaries "won't sit on their hands."
"We will act alongside with our army and security forces in a bid to defend our land, our people and identity," al-Qahoum added.
Saudi-led aggression has been for the last few days intensifying airstrikes on the capital Sanaa.
Yemen has been since March 2015 under brutal aggression by Saudi-led Coalition, in a bid to restore control to fugitive president Abd Rabbu Mansour Hadi who is Riyadh's ally.
Tens of thousands of people have been killed and injured in the strikes launched by the coalition, with the vast majority of them are civilians.
The coalition, which includes in addition to Saudi Arabia and UAE: Bahrain, Egypt, Morocco, Jordan, Sudan and Kuwait, has been also imposing a harsh blockade against Yemenis.