Yemen
Middle East
Saudi Arabia
Yemen's army shoots down Saudi drone
The spokesman of the Yemeni army Yahia Saree says the country's air defenses shot down a spy drone, operated by Saudi Arabia, with a locally-made surface-to-air missile.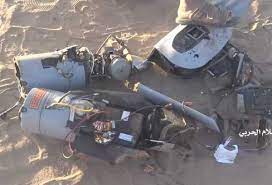 Saree says the aircraft was carrying out hostile acts in Yemeni airspace in violation of the UN-brokered truce, which came into effect on April 2 and expires in days.
Local media say three civilians were killed and three others were wounded after the drone crashed in a residential area in Sana'a.
In the wake of the incident, head of Yemen's negotiating delegation Mohammed Abdul Salam says the Saudi-led coalition is responsible for a possible breakdown of the peace process. The negotiating team says the UN should hold the coalition to account for its actions.
he two-month truce mandates a nationwide cease-fire. Under the agreement, the coalition must also allow fuel ships to enter the port city of Hudaydah. However, the Saudi-led coalition has repeatedly ignored its obligations.
The new violation of the UN-brokered truce once more demonstrates how Saudi Arabia is blocking a political solution in Yemen by its repeated breaches. People here demand that the United Nations take action and adopt a clear stance against the infringements by the Saudi-led coalition.