Yemen
Yemen's Houthis, ex-regime officials agree to exchange prisoners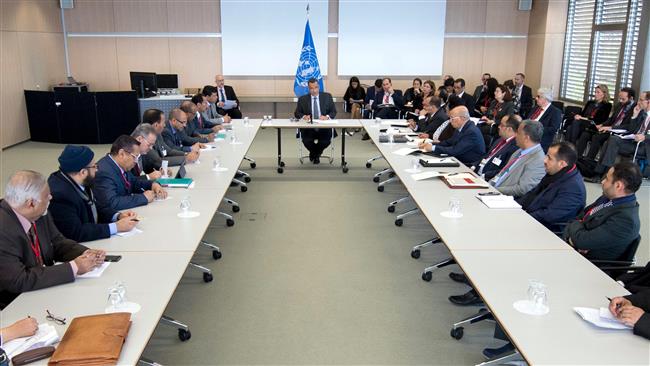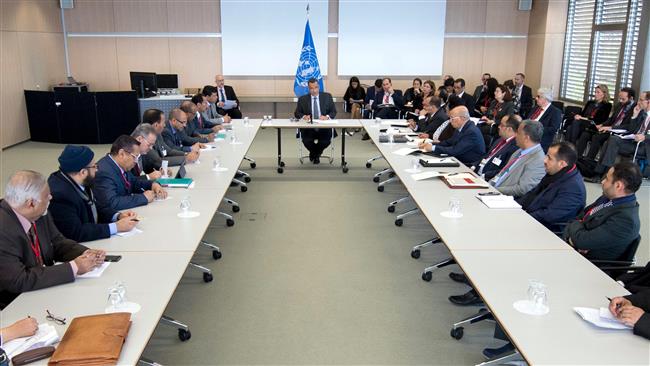 The two sides to the conflict in Yemen have reportedly agreed during ongoing UN-brokered peace talks in Switzerland to exchange hundreds of prisoners.
The agreement took place between members of the former Yemeni regime and the Houthi Ansarullah movement in the northwestern Swiss city of Biel on Wednesday.
Abdel-Hakim al-Hasani, a former regime official, said 265 of their forces will be exchanged with 360 Ansarullah members held in the southwestern Yemeni city of Aden, Reuters reported.
The exchange, which was agreed on after tribal mediation, will take place on the border between the former South and North Yemen.
An Ansarullah official, meanwhile, said prisoners from the other side have already boarded buses on their way to the exchange venue.
The UN has said that the talks are being held toward reaching a permanent ceasefire. A seven-day temporary ceasefire came into effect on Monday.
Saudi Arabia started military attacks against Yemen in late March to supposedly undermine Ansarullah and bring fugitive former president, Abd Rabbuh Mansur Hadi, a Riyadh ally, back to power.
More than 7,500 people have been killed and over 14,000 others injured since March. The strikes have also taken a heavy toll on the impoverished country's facilities and infrastructure, destroying many hospitals, schools and factories.
Saudi Arabia is also expected to halt its attacks under the ceasefire.