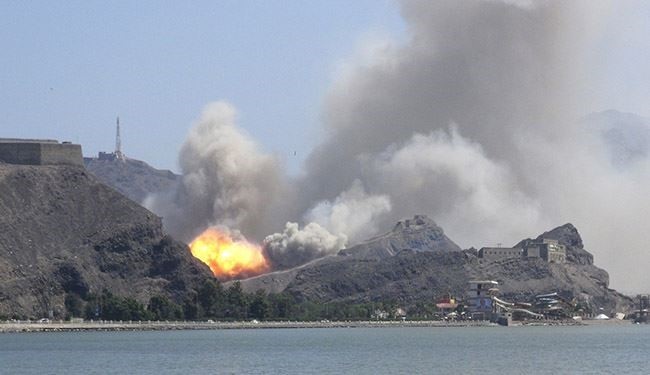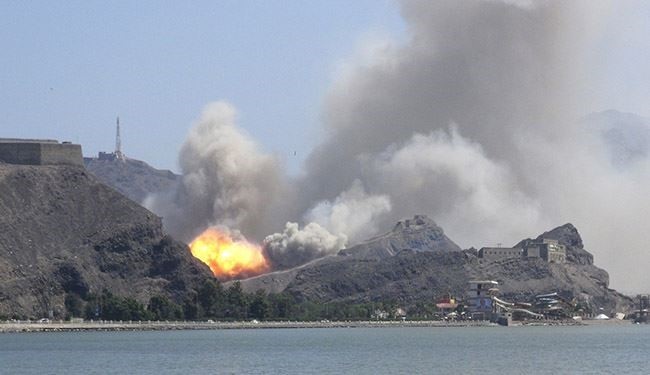 The Yemeni military backed by fighters of the Ansarullah resistance movement launched overnight Saturday a Tochka ballistic missile on the al-And military base in the southern Yemeni province, a Yemeni military source reported.
The huge attack killed Colonel Nicholas Petros, the new commander of the infamous US security firm, Blackwater, and at least 200 mercenaries of Saudi Arabia were killed or injured in Lahij Province.
Apache helicopters, Typhoon fighter jets and armories belonging to the mercenaries were destroyed in the missile strike.
Blackwater has had to change its name several times due to its ill fame around the world. It is now known as the Academi. The company, which went by the alias Xe Services before its current name, is one of the most notorious private security firms in the world for killing scores of civilians in Iraq, Afghanistan, and Yemen.
Yemen has been since March 26 under brutal aggression by Saudi-led coalition.
Riyadh launched the attack on Yemen in a bid to restore power to fugitive president Abd Rabbu Mansour Hadi who is a close ally to Saudi Arabia.
However, Yemeni army, backed by the committees has been responding to the aggression by targeting several Saudi border military posts and cleansing several areas across the country, especially the country's south, from Hadi and al-Qaeda-linked militias.