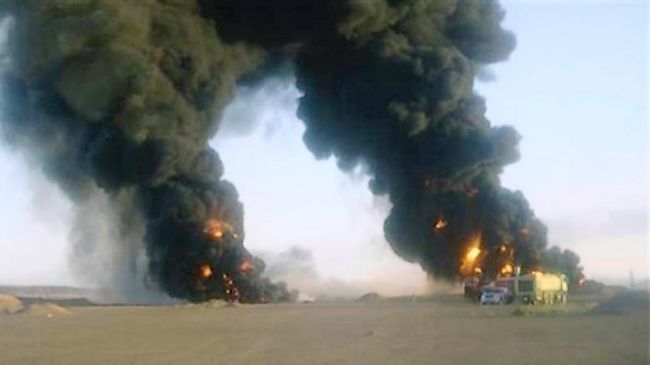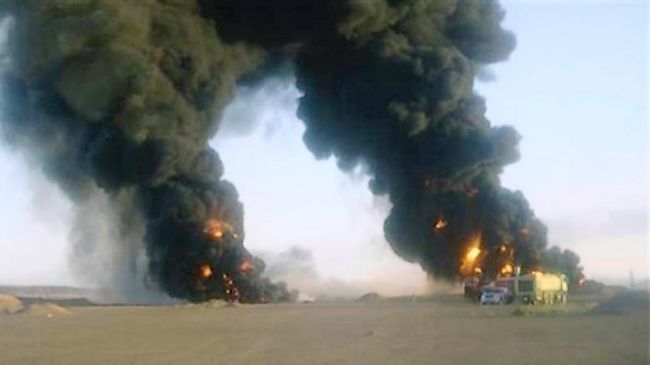 Tribesmen in Yemen have blown up a major and strategic oil pipeline in southeastern province of Hadramout, halting oil production, Yemeni officials say.
"Gunmen overnight blew up the pipeline linking Masila oilfield to Al-Daba port" in the town of Shahr on the Gulf of Aden, a local Yemeni official said on Monday.
"They were angered by the killing of a member of their tribe, an unarmed civilian, at an army checkpoint on Sunday," Local tribal chief Ahmad Bamaezz explained.
The same pipeline was targeted by Yemeni tribesmen on December 28, 2013 in retaliation for the death of a local tribal chief, Said Ben Habrish, and his bodyguards at a checkpoint earlier in December.
Tensions have run high over the past weeks in Hadramawt province over Habrish's death as people are holding protests, demanding the government to hand over the perpetrators of the incident.