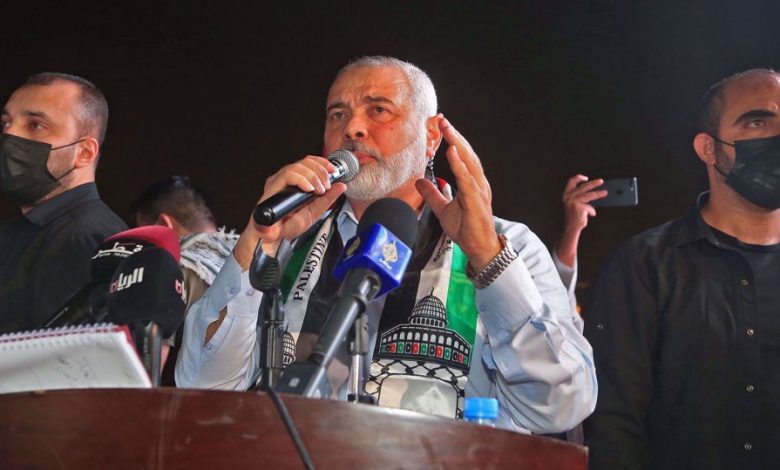 Palestinian resistance movements have thanked Iran for its support during the latest Israeli military aggression against the besieged Gaza Strip.
In a speech on Friday, and as a ceasefire took effect in Gaza, Chief of Hamas' Political Bureau Ismail Haniyeh congratulated Palestinians on "this strategic, divine" victory, which was achieved by the "courageous" resistance forces.
He said Gaza had stood up for Jerusalem al-Quds and defended al-Aqsa Mosque, and said that Israel had been dealt heavy blows.
Haniyeh also thanked Iran for its financial and military support for the Palestinian resistance forces in Gaza.
The Israeli regime announced a unilateral ceasefire starting at 2 am on Friday, which was accepted by the Palestinian resistance groups in Gaza with Egyptian mediation.
The Israeli aggression on Gaza, which began on May 10, killed at least 243 Palestinians and wounded more than 1,900 others, according to the Gazan Health Ministry.
The aggression had started after weeks of Israeli harassment of Palestinians in Jerusalem al-Quds and attempts to steal Palestinian lands in the Sheikh Jarrah neighborhood of the city.
Haniyeh said the Palestinian people proved to the world that al-Aqsa Mosque is a red line and stressed that the Palestinian people won't give up al-Aqsa and Jerusalem al-Quds.
Abu Hamza, a spokesman for the al-Quds Brigades, the armed wing of the Palestinian Islamic Jihad resistance movement, also stressed that the Palestinians had been able to put the Israeli regime in an "unprecedented existential, historic trouble."
"We managed to restrain the enemy and his herds of settlers," he said in a press conference on Friday.
The spokesman also lauded Iran and the resistance front for enhancing the financial and technical capabilities of the Palestinian resistance factions, saying, "You are partners in our victory."
He said the weapons used by the resistance forces against Israel during the latest confrontation were "little" compared to what they have prepared, adding that they would continue the path of resistance until the full liberation of the occupied Palestinian territories.
Elsewhere in his remarks, Abu Hamza praised the people who took part in protests in support of al-Quds and Gaza in several countries across the world.