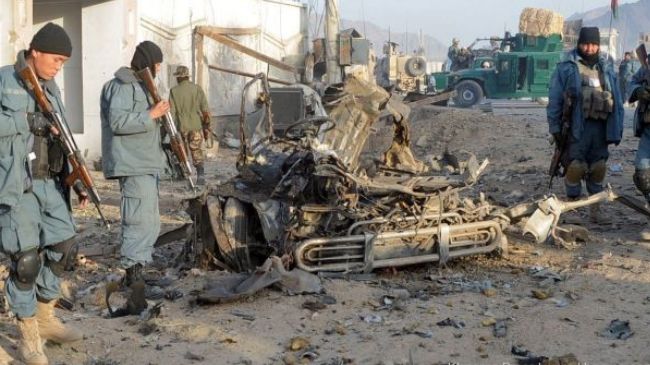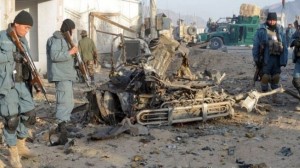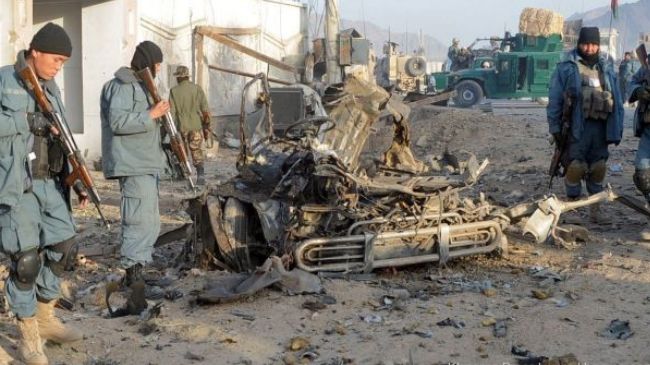 A bomb explosion in Afghanistan's southern province of Zabul has killed one civilian and a military officer.
Zabul Provincial Police Chief Ghulaam Sakhi Rogh Lewanai said on Saturday that the late Friday attack was carried out in the provincial capital city of Qalat, where a motorcycle packed with explosive devices was set off in an area in which Afghan national troops were on patrol.
According to the police official, six civilians and five more Afghan soldiers were injured in the fatal bombing.
He also stated that the wounded were transferred to a nearby hospital for treatment.
Taliban militants claimed responsibility for the terrorist attack. They say 14 Afghan troops were killed or injured in the explosion.
Taliban have recently stepped up offensives against US-led foreign troops as well as Afghan national and provincial security forces.
The militant group said it would use every possible tactic to inflict casualties on Afghan and US-led forces.
The announcement prompted Afghan authorities to beef up security in major cities across the country, including the capital, Kabul.
The United States and its allies invaded Afghanistan in October 2001 as part of Washington's so-called war on terror. The offensive removed the Taliban from power, but insecurity remains across the country, despite the presence of thousands of US-led troops.