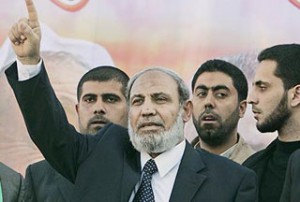 Dr. Mahmoud Al-Zahhar, a political bureau member of Hamas movement, said that the Israeli assassination of Qassam commander Ali Al-Suweiti served as a slap in the face of the Fatah authority in Ramallah that is arresting resistance fighters.
Zahhar told Safa news agency on Monday that the assassination crime is routine for the Israeli occupation forces (IOF) and replies to those who believe that the West Bank was living in peace and security.
He said that reactivating resistance in the West Bank is the only means capable of checking the IOF murder crimes.
For his part, former Jordanian MP Ali Abul Sukkar said that Suweiti's assassination was in collusion with the PA in Ramallah.