Palestine
Hamas Leader Zahhar: The situation is not favorable to talk about Israel's prisoners in Gaza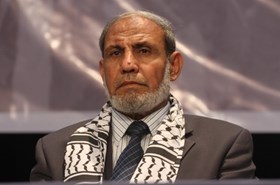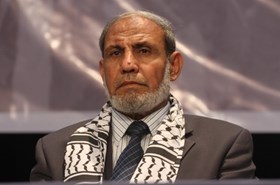 Member of Hamas's political bureau Mahmoud al-Zahhar said the Movement decided not to talk about the issue of Israeli prisoners in Gaza until the conditions became favorable and ripe.
In an interview with al-Jazeera satellite channel on Friday night, Zahhar said that his Movement had already announced the capture of one Israeli soldier and mentioned his name and rank, but it would not state more than that for the time being.
The Hamas official stressed that the Palestinian liberation project could not be accomplished in the presence of the security collaboration with the Israeli occupation in the West Bank.
He affirmed that "the inter-Palestinian situation is uncomfortable in the West Bank and the Gaza Strip alike, but the situation of the Palestinian resistance is fine."
Zahhar also said that despite Israel's devastating war on Gaza, the resistance was able to inflict heavy human and material losses on its army more than the casualties and damage it had sustained during its previous confrontations with Arab states.
He reiterated his Movement's rejection to recognize the presence of the Israeli occupation on the Palestinian land.
In another context, Zahhar called on Fatah faction to engage in a real partnership with its rivals for the liberation of Palestine away from any political disputes.
"Our mission is to liberate Palestine, so come for a genuine partnership away from any wrangling," Zahhar stated in a speech during a rally staged by Hamas on Friday afternoon in Khan Younis.
He also urged the Palestinians in the West Bank to get rid of what he called "traitors" in order to end the occupation.
"First, you have to dispose of traitors in order for you to be able to get rid of the Israeli occupation."