Palestine
Zahhar: We have the means to impose a prisoner swap deal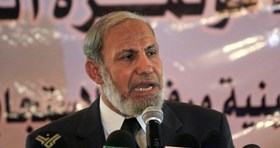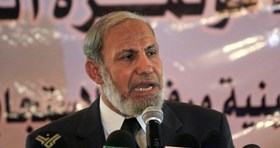 The senior leader in Hamas Movement Mahmoud al-Zahhar said that his group has the means to force Israeli authorities to accept a new prisoners swap deal. Speaking to al-Aqsa local radio, Zahhar said that Palestinian prisoners will be released from Israeli jails by neither entreaties nor negotiations, but through a national prisoner exchange deal.
Zahhar's statements came few hours after similar televised statements by spokesman for al-Qassam Brigades, Hamas's armed wing, Abu Obeida in which he stressed that a new prisoner swap deal is coming.
"We have what will help achieve an honorable deal and satisfy our people and nation", Abu Obeida vowed.  Two weeks ago, al-Qassam Brigades declared the capture of four Israeli soldiers, refusing to give any further details before meeting the Palestinian resistance's demands.
In November 2011, after more than five years of holding the Israeli soldier Gilad Shalit in captivity, al-Qassam Brigades forced Israel to accept a prisoner swap deal though Egyptian and German intermediaries. The deal stipulated Shalit's release in exchange for the release of more than 1,000 Palestinian prisoners in Israeli jails.  There are currently 7,200 Palestinian prisoners in Israeli jails including 450 children and 69 women.