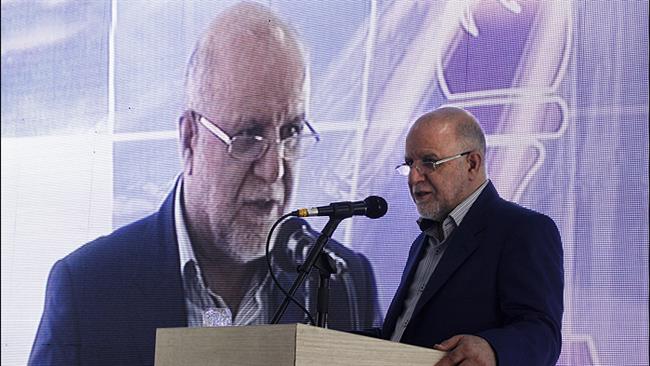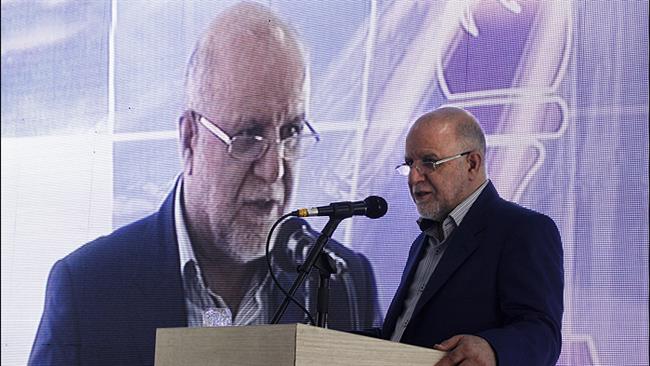 International oil companies have told Minister of Petroleum Bijan Zangeneh they would return quickly to Iran if sanctions were lifted, he has said.
"All of them say they will come quickly after the sanctions. They know the general framework of the new contract model," Platts quoted Zangeneh as telling the energy news provider.
Zangeneh was referring to a new upstream contract that, which he said, will be launched possibly in September alongside an offering of oil fields.
The minister is just back from OPEC's international seminar and its ministerial meeting in Vienna where he met with chief executives of Royal Dutch Shell, France's Total, Italy's Eni and Russia's energy behemoth Lukoil.
Zangeneh said he discussed oil recovery projects in which the heads of international oil companies showed interest.
For now, Iran's priority is to boost oil recovery from its developed "brown fields" like Gachsaran, Maroun, Bibi Hakimeh and Pazanan, he said.
Zangeneh said both US and European companies are welcome. "Of course, Americans are higher in terms of technology. The Europeans don't have any particular advantage. But we are open for all."
Heads of US energy giants ExxonMobil, Chevron and ConocoPhillips also participated in the OPEC seminar but no meeting took place between them and the Iranian minister.
American companies are banned from business with Iran under US law but they have eyed opportunities in the Middle Eastern country with enthusiasm.
Last month, an Iranian official said American companies were showing strong interest in investing in Iran's oil and gas industries.
"Over the past couple of months, not one or two companies but several American entities have announced readiness to invest and participate in Iran's oil industry projects if sanctions are annulled," deputy Minister of Petroleum Amir Hossein Zamaninia said, with revealing their names.