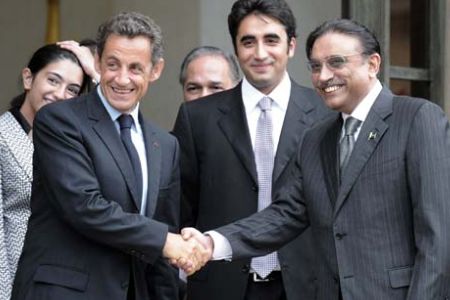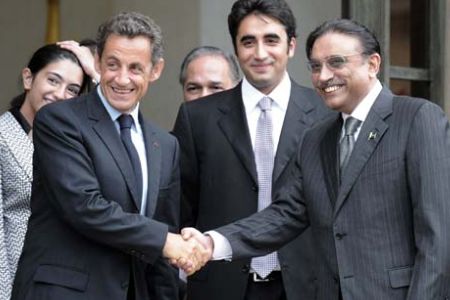 French President Nicolas Sarkozy has urged his Pakistani counterpart Asif Ali Zardari to step up the country's campaign against terrorism.
Zardari met Sarkozy at the Elysee Palace on Sunday, which was the first day of his five-day European trip.
British Prime Minister David Cameron recently said Pakistan "exports terror," which has put a damper on the Pakistani president's upcoming visit to London.
Sarkozy was conciliatory in the talks with Zardari, which did not touch much on either the recently leaked military documents that allegedly show Pakistan has not done enough in the campaign against terrorism, or Cameron's comments, a senior French official told journalists after the meeting.
The French president encouraged Pakistan to continue the efforts it has already made and to expand them, he said.
"Pakistan's support is necessary to succeed in Afghanistan and it's also in the interest of Pakistan that we succeed in Afghanistan," the official added.
Zardari told reporters that "France feels Pakistan is a responsible partner with them in the world" and added that the French president would visit Pakistan later in the year.
Zardari is scheduled to meet French Foreign Minister Bernard Kouchner and other officials on Tuesday before heading to Britain late in the evening.