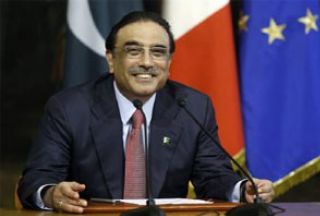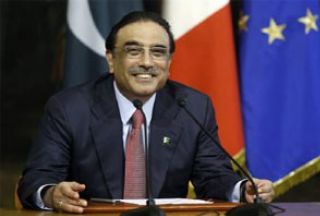 Pakistani President Asif Ali Zardari is likely to push China to take a final decision on the proposed sale of nuclear power reactors to his country.
Zardari is scheduled to visit China during a joint military exercise at Qingtongxia in northwest China's Ningxia Hui Autonomous Region from July 1 to 11.
Pointing to international concerns over China's plan to sell two nuclear reactors to Pakistan, Chinese Foreign Ministry spokesman Qin Gang said Beijing's civilian nuclear cooperation with Islamabad is not aimed at any third country.
Sino-Pakistan cooperation is in line with international non-proliferation regime, he said.
Zardari, who will arrive in China on July 6, will hold high-level talks with President Hu Jintao and Premier Wen Jiabao who will also focus on deepening economic ties, Qin said.
This will be the Pakistani president's fifth visit to China since he took office in September 2008.