Iran
North America
Zarif: Biden can swiftly lift Iran sanctions via three executive orders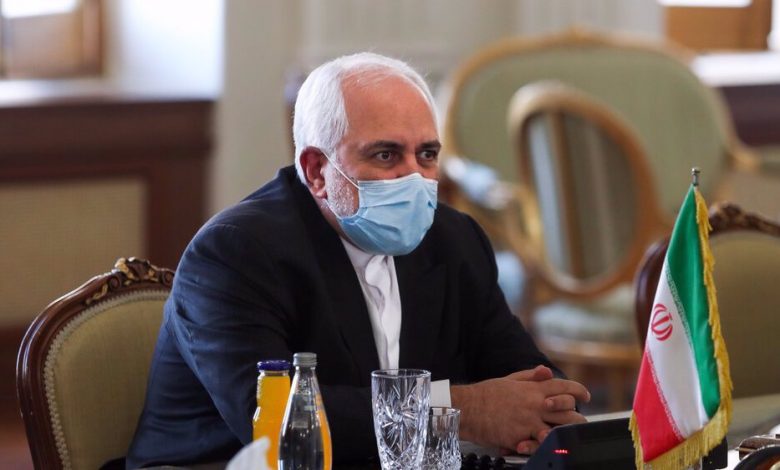 Foreign Minister Mohammad Javad Zarif says Iran is ready to resume its commitments under the 2015 nuclear accord if the US stops violations of UN Security Council Resolution 2231 that endorsed the deal and lifts its sanctions, adding that president-elect Joe Biden can do so through "three executive orders" once settled in the White House.
In an interview with Iran newspaper published on Wednesday, Zarif expressed the Islamic Republic's readiness to reverse the suspension of its commitments under the multilateral nuclear deal if Washington returns to the accord and abides by its own obligations.
"America should live up to its commitments. America has no other option. America's [sole] option is to return [to its commitments]. Why? Because the people's resistance has defeated the policy of maximum pressure," he said.
The Comprehensive Plan of Action (JCPOA) was signed in 2015 between Iran and six world states — namely the US, Germany, France, Britain, Russia and China — and was ratified in the form of Resolution 2231.
However, the US under President Donald Trump unilaterally pulled out of the JCPOA in May 2018 and reinstated the anti-Iran sanctions that had been lifted by the deal.
The Trump administration also unleashed the so-called maximum pressure campaign and targeted the Iranian nation with the "toughest ever" restrictive measures.
As the remaining European parties failed to fulfill their end of the bargain and compensate for Washington's absence, Iran moved in May 2019 to scale back its JCPOA commitments under Articles 26 and 36 of the accord covering Tehran's legal rights.
The US president-elect has pledged to rejoin the accord, which was inked when he was vice president, if Iran returns to compliance.
If Biden "opts to fulfill commitments under Resolution 2231, we too can fully return to our commitments immediately. This process is not time consuming at all. It can be done by several executive laws by the president of the United States," Zarif said. "If Biden becomes the US president and settles in the White House, he can lift all of them (sanctions) through three executive orders."
Asked about Iran's stance if Biden makes the removal of sanctions conditional on certain measures by Iran, he replied, "The US is not in a position to set conditions. The United States is required to implement Resolution 2231 as a member of the United Nations and a permanent member of the Security Council."
If the US honors the resolution, lifts sanctions and stops hindering Iran's economic activity, Iran has announced that it will fulfill its JCPOA obligations, Zarif added.
"This can be done automatically, and with no need for conditions or even negotiations. The United States carries out its duties under Resolution 2231 and we will carry out our commitments under the JCPOA," the top Iranian diplomat added.
He also said, "Trump's policy of withdrawing from the JCPOA and his maximum pressure on Iran has failed…Currently, our uranium reserves are not comparable at all to those before Trump and our [nuclear] research and development (R&D) is more advanced than before the JCPOA. Of course, we took these measures under the JCPOA. They show that America has not only failed to achieve its goals, but has moved away from them. This is a negative point for them."