Iran
Zarif dashes Reformists' hopes to run for president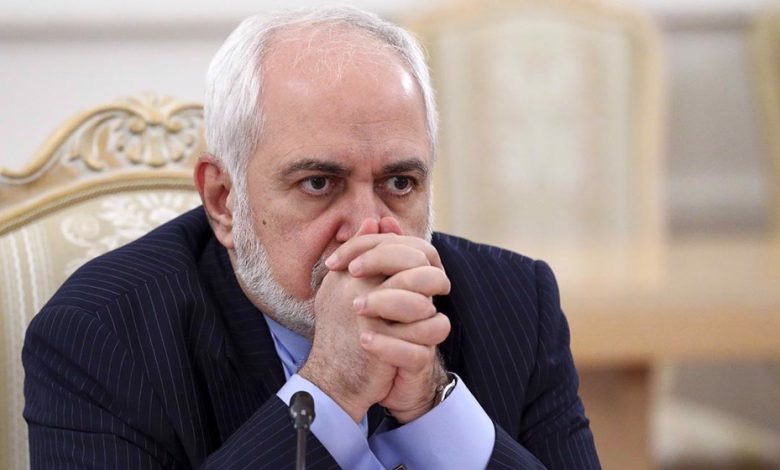 Mohammad Javad Zarif, Iran's foreign minister, has dashed the hopes of the Reformists for him to contest the upcoming presidential election, saying he has concluded that his run would not serve the common good of neither the nation nor the country.
Zarif took to his Instagram page on Wednesday to reiterate his earlier rejections of the Refomist camp's calls for the top diplomat to run for president in the forthcoming election, slated for June 18.
The minister Zarif had earlier denied having presidential aspirations, but he had not ruled out candidacy forcefully and publicly. In recent weeks, the Reformists were lobbying intensely in the hope of persuading him to run as the camp's top candidate.
In his post, he apologized to all those who demanded his candidacy for letting them down and wrote, "I am very thankful and I feel ashamed for failing to befittingly respond to all their kindness."
"God is my witness that my not running is not for the sake of my personal interests and convenience," Zarif said. "I gave it a lot of thought in my solitude and honestly assessed my shortcomings and the difficult and tense circumstances at home and abroad. My conscience was finally persuaded that not running…will serve the welfare and interests of the country and the nation."
The minister also called for a turnout in the epoch-making election.
"Not voting is a choice, but one that would only lead to the victory of the minority. I believe that the vigilant and meticulous people of Iran will choose a more prosperous, more peaceful, more hopeful and more prideful future in the June 19 national test," he wrote.
A career diplomat and academic, US-educated Zarif has spent many years representing Iran in the international community. Formerly, he was Iran's ambassador to the United Nations, from 2002 to 2007.
Zarif is known as the architect of a landmark nuclear deal between Iran and originally six major world countries inked in 2015. That agreement has, however, been in crisis since May 2018, when the US unilaterally pulled out and targeted the Iranian nation with "toughest ever" economic sanctions.
On Tuesday, Iran opened registration for candidates hoping to succeed incumbent President Hassan Rouhani, who is finishing his second term in office.
Election officials said 57 hopefuls filed their applications on the first day of the registration process, which will last until Saturday.
The registrations entered a second day on Wednesday. Among the known figures who have so far showed up at the registration venue was former president Mahmoud Ahmadinejad.
Once the process is over on Saturday, the names of the registered hopefuls will be handed over to the Constitutional Council for vetting.