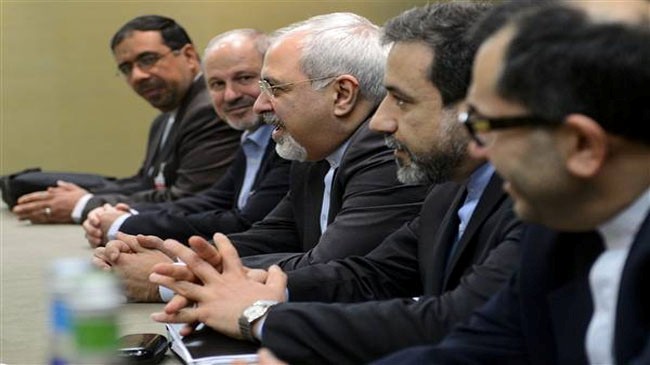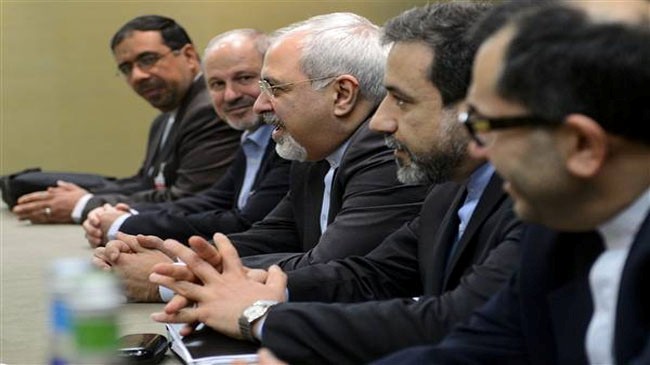 Iran's Foreign Minister Mohammad Javad Zarif has warned against "excessive demands" by world powers at ongoing nuclear talks stressing that goodwill on the part of his counterparts can facilitate an interim accord.
Zarif's remarks came as foreign ministers of all six powers were joining the talks as they entered a fourth day in Geneva in the quest for a deal on Iran's nuclear program.
"We have now entered a very difficult stage… that requires the presence of foreign ministers," Zarif told state television on Saturday.
The arrival of the top diplomats from Britain, China, France, Russia and the United States plus Germany "shows the seriousness of the talks," he said.
"I hope the presence of (foreign) ministers would demonstrate the goodwill that is expected from the G5+1, so that we can reach an agreement," Zarif added.
Negotiators in Geneva have expressed hope of reaching an agreement while admitting difficulties remain.
Zarif stressing Iran's rights to use nuclear technology for peaceful purposes, said "We are not prepared to commit to any (deal) that damages Iran's rights and interests."
"In any agreement, enrichment in Iran will not be suspended," Zarif said, adding that "a very difficult task" still lay ahead in clinching a deal.
"We will definitely oppose excessive demands," he said.