Iran
Middle East
Zarif: Historic Opportunity for Regional Cooperation against Terrorism, Zionism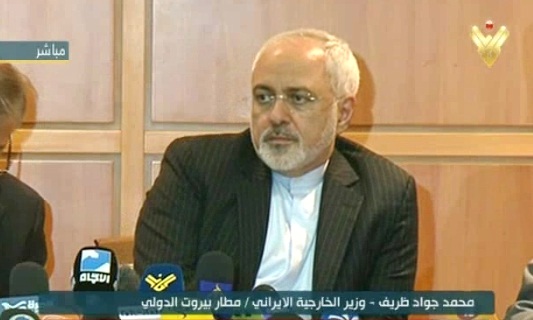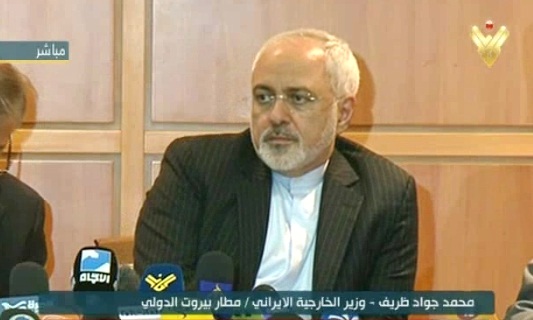 Iranian Foreign Minister Mohammad Javad Zarif said from Beirut that the nuclear agreement between Tehran and the world powers created a historic opportunity for regional cooperation to fight extremism and face threats posed by the Zionist entity.
Upon his arrival in the Lebanese capital on the first leg of his regional tour, Zarif expressed hope that the conclusion of Iran's nuclear talks with the world powers would benefit the countries and nations in the region.
He pointed to the Zionist entity, terrorism, extremism and violence as the major challenges facing the countries in the Middle East, adding: "Once more, I call on Muslim countries in the region to respond positively to Iran's invitation to dialogue and cooperation for guaranteeing the interests of regional states and nations."
He emphasized that the Middle East countries need to hold dialogue on how to deal with common challenges.
Zarif said he would exchange views with senior Lebanese officials on regional peace and security and ways to improve Tehran-Beirut cooperation.
The top Iranian diplomat met with Prime Minister Tammam Salam. He praised his "big role" in maintaining stability in Lebanon and fighting extremism and terrorism.
"We value the big role played by Lebanon's prime minister to provide security, fight extremism and terrorism and find cooperation among the various Lebanese parties," Zarif told reporters after meeting Salam at the Grand Serail.
"We also value this role which has led to further calm, stability and security in this country."
He said his talks with Salam focused on cooperation between Lebanon and Iran to serve the cause of peace and stability in the region.
Zarif also urged different political parties in Lebanon to abandon their divisions.
"Today is not a day for competition and rivalry in Lebanon. Should there be competition, it should be for Lebanon's reconstruction."