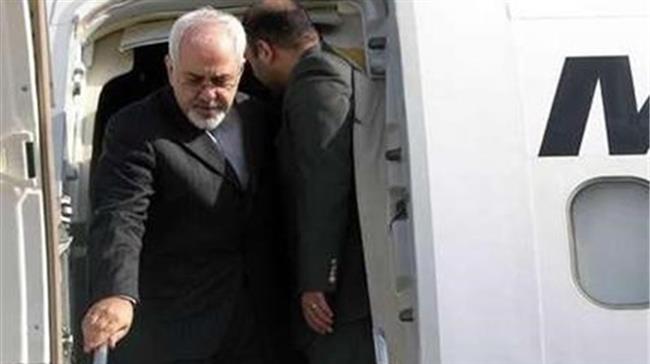 Iranian Foreign Minister Mohammad Javad Zarif has traveled to Lebanon to address the developments that have followed the recent hugely deadly explosion in the capital Beirut and Iran's ongoing provision of assistance to the disaster-hit nation.
Zarif's plane landed in the capital Beirut on Thursday evening. He is next to meet with senior Lebanese officials.
The diplomat attended the Lebanese Embassy in Tehran recently, signing a memorial honoring the fatalities of the last Tuesday blast that was reportedly caused by explosion of some 2,750 tons of ammonium nitrate at the Beirut port.
The incident that destroyed the country's main grain silo, has so far killed at least 172 people and injured thousands others.
Iran's Red Crescent Society (IRCS) spokesman Mohammad Nasiri announced just a day after the blast that 2,000 food packages, weighing nine tons, had been readied for dispatch to Lebanon along with medicine and medical equipment.
The IRCS has also set up a makeshift hospital in Beirut, as the city's hospitals have maxed out their capacity in the wake of the calamity.
Zarif's talks with the Lebanese authorities are also expected to feature other issues of common interest.
On Wednesday, French President Emmanuel Macron talked with his Iranian counterpart Hassan Rouhani over the phone, inviting the Islamic Republic to join in collective efforts that are aimed at resolving Lebanon's predicaments, including the country's political crisis.
The Beirut explosion has been followed by thousands-strong rallies across the country, with the public accusing the ruling elite of corruption and mismanagement, including in port operations that are suspected of causing the incident.