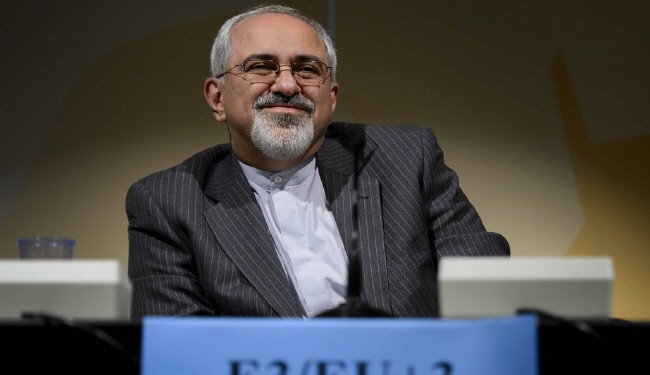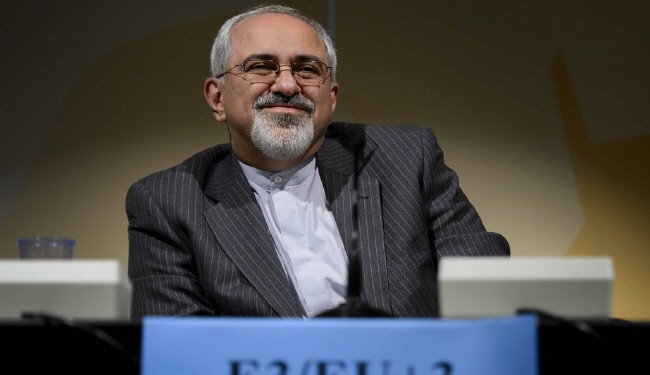 Iran has rejected an Israeli media report that Foreign Minister Mohammad Javad Zarif has interviewed with an Israeli newspaper before he leaves Paris for nuclear talks in Geneva.
The Hebrew-language Maariv newspaper has claimed that during Zarif's recent visit to the French capital to attend a UNESCO conference, its reporter has asked the Iranian foreign minister whether relations between Iran and Israel were a possibility.
Iran's Foreign Ministry spokeswoman Marzieh Afkham says that conversation has never happened.
"Dr. Zarif had separate exclusive interviews with French media. Now if (the Israelis) have fabricated interviews or played any other tricks, what is important is that (the claim of an) interview with the Zionist newspaper Maariv is false and fabricated," she was quoted by Press TV.
The Iranian foreign minister flew from Paris to Geneva to attend Thursday's nuclear talks between Iran and the five permanent members of the UN Security Council plus Germany. In recent weeks, Israel has put tremendous pressure on the US, Britain, France and Germany, who are involved in the talks together with Russia and China, to avoid reaching a nuclear deal with Iran.
"The Israeli claim that Maariv has interviewed Dr. Zarif is aimed at undermining the morale of the Iranian negotiating team by strengthening the hands of their vocal critics at home," said Press TV newsroom director Hamid Reza Emadi.
"Israel is trying its best to sabotage the Geneva talks at any cost which is why all of us, both inside Iran and in the West must be aware of psychological warfare for which Israel has a reputation," Emadi added.
He said the Israelis are seeking to prevent the West's recognition of Iran's right to enrich uranium under the nuclear Non-Proliferation Treaty, NPT.
"The irony is that the same Israel that's voicing concern about Iran's nuclear energy program is indeed the one that has the Middle East's sole nuclear weapons arsenal, has not signed the NPT, is technically at war with almost all of its neighbors, stands accused of gross human rights violations and has even threatened to attack Iran as a sovereign state that has, unlike Israel, existed since man set foot on this part of the planet," Emadi said.